QTS Realty Trust Inc: Top Dividend Growth Stock to Consider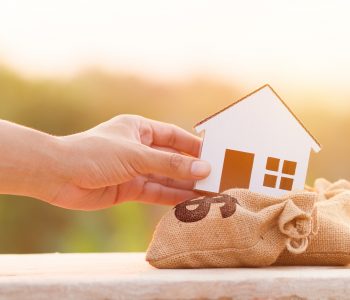 iStock.com/piyaset
An Overlooked Dividend Growth Opportunity
When investors are searching for dividend growth stocks, they usually look for companies with decades of continuous dividend increases.
The reason is simple: if a company manages to raise its payout every year through all the ups and downs of the economy over the decades, chances are it has a durable competitive advantage that will keep that track record going.
However, there are younger stocks with just as solid fundamentals for dividend growth as the decades-old ones. They are not yet on the list of Dividend Aristocrats or Dividend Kings, but if an investor purchases these stocks today, I'm pretty sure they'll collect higher yield on cost every year for many years to come.
Case in point: QTS Realty Trust Inc (NYSE:QTS) completed its initial public offering (IPO) in October 2013, so it's a very new name to public investors. But in just a few years of trading, the company has built quite an impressive track record of returning an increasing amount of cash to investors.
Delivering Top-Notch Dividend Growth
When QTS stock went public, it had a quarterly dividend rate of $0.29 per share. Its first payment of $0.24 per share was a prorated distribution corresponding to that quarterly rate. Since then, QTS has raised its payout every single year. (Source: "QTS Declares $0.24 Fourth Quarter Common Dividend," QTS Realty Trust Inc, November 20, 2013.)
The latest dividend hike came last month, when the company's board of directors declared a cash dividend of $0.44 per share for the first quarter of 2019. This represented a 7.3% increase from its previous quarterly payment of $0.41 per share. The dividend will be paid on April 4, 2019 to shareholders of record as of March 20. (Source: "QTS Declares $0.44 First Quarter Common Stock Dividend," QTS Realty Trust Inc, February 22, 2019.)
Looking back, we see that QTS stock's quarterly dividend rate has grown by more than 50% since its IPO.
With QTS Realty Trust Inc trading at $42.23 apiece, the company offers an annual dividend yield of 4.2%.
The best part is, based on what the company has been doing, its dividend payments will likely get even bigger as time passes by.
QTS Realty Trust Inc
As the name suggests, QTS Realty Trust Inc is in the real estate business. But unlike most real estate investment trusts (REITs) that own apartment buildings or shopping centers, QTS focuses exclusively on data centers.
If you've paid any attention to the tech sector in recent years, you'd know that cloud computing is one of the fastest-growing areas. Companies large and small are moving from on-premise deployment to cloud-based solutions. As a result, there has been a huge increase in the demand for data centers.
And as it turns out, QTS Realty Trust stands ready to capitalize on that growing demand. The company owns more than six-million square feet of mega-scale data center space throughout North America. It already serves more than 1,100 technology companies, enterprises, and government entities.
Compared to other real estate companies, QTS stands out due to its growth. In the fourth quarter of 2018, the company generated core revenues of $112.3 million, representing an 11.6% increase year-over-year. In full-year 2018, the company's core revenue grew 14.1% from 2017 to $422.8 million. (Source: "QTS Reports Fourth Quarter and Full Year 2018 Operating Results," QTS Realty Trust Inc, February 25, 2019.)
For those wondering whether the company can cover its rising payout to shareholders, a look at the funds from operations (FFO) figures should be reassuring.
In the fourth quarter of 2018, QTS Realty Trust Inc generated core operating FFO of $0.69 per share, which easily covered its quarterly dividend payment of $0.41 per share. For the full year, the company's core operating FFO came in at $2.57 per share. Since QTS declared total dividends of $1.64 per share during the year, its payout ratio came out to 63.8%.
With such a conservative payout ratio, the company not only leaves a wide margin of safety in its current payout, but also gives management plenty of room for future dividend increases.
Furthermore, QTS Realty Trust plans to expand its presence in the data center business. In 2019, the company will work to add another 154,000 square feet of raised floor capacity to its platform. Given the increasing demand for data center services, these new developments will likely start contributing to QTS' financials as soon as they come online.
Also keep in mind that 2018 marked the ninth consecutive year in which QTS achieved 99.999% or greater facility uptime.
The Bottom Line on QTS Stock
At the end of the day, keep in mind that as a REIT, QTS must return at least 90% of their profits to shareholders every year through dividends. Therefore, as the company keeps growing its business, investors would get to enjoy continuous dividend increases.
As it stands, QTS stock's 4.2% yield looks like an opportunity.