Qualcomm, Inc.: QCOM Is Top Dividend Stock in Tech Space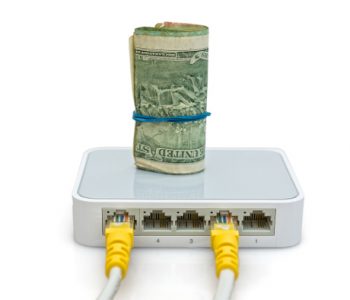 QCOM Stock: Earn Top Yield In The Tech Space
There aren't many options for income investors seeking higher dividend yields in the technology space. However, Qualcomm, Inc. (NASDAQ:QCOM) stock is the one which always attracts my attention for all those reasons which an income investor loves to see in a company.
What makes Qualcomm stock a standout among its tech peers is its remarkable dividend yield of 3.23% and the year-by-year growth in its dividend payout.
Being an income investor, the most important part of your screening test is whether a business is growing fast enough to generate enough cash flows, not only to sustain dividend payments, but also increase them on a regular basis.
When you look at Qualcomm's dividend history, it certainly passes this criteria.  If an investor had bought QCOM stock 10 years ago, his or her dividend payouts would have climbed about 500%. The company will pay a total $2.12-per-share dividend this financial year, from the $0.36 per share it paid in 2005.
The main reason behind this remarkable performance is that Qualcomm has a solid revenue-generating business which is supporting one of the fastest segments of the new economy, wireless communications.
Qualcomm commands a dominant position in providing chips, processors, and modems to the cell phone industry–pieces of hardware which are key to connecting the wireless world. Qualcomm is a world leader in 3G, 4G, and next-generation wireless technologies. Its other businesses include its licensing operations and the vast majority of its patent portfolio.
Qualcomm Stock: Growing Smartphone Use Propelling Growth
Companies sold over 1.4 billion smartphone units by the end of 2015, and the global smartphone market is still growing at a steady pace due to more widespread adoption in emerging markets. According to a Business Insider estimate, that number will hit about 2.1 billion units shipped by 2021. (Source: "The Global Smartphone Report: The forces behind the global deceleration in smartphone sales," Business Insider, June 10, 2016.)
Now let's look at the QCOM's financial picture, especially its margin on a dollar invested to produce these technologies. The company earns 23% on each dollar invested, suggesting that it generates enough margin to support future dividend increases.
Its recent numbers show that Qualcomm has a very strong cash flow. In the most recent quarter, the company had $17.0 billion sitting in a bank, while as of June 26, it generated about $7.0 billion in operating cash flows. On a standalone basis, this looks a great number, but we also need to find out how much of this free cash flow goes to investors in terms of dividend payments.
At 46%, Qualcomm stock's dividend payout ratio is in a moderate range, suggesting that the company has maintained a good balance between returning cash to its investors and investing in future growth.
Finally, no investment is good unless it's a good bargain. It doesn't make sense to buy a stock which is overvalued and at a time when smart investors are exiting the trade.
Trading at $65.91 apiece, the company has a price-to-earnings (P/E) multiple of 19.24x, which is much lower than the communication equipment industry's average P/E of 24.7x. And if you take Qualcomm's future earnings potential into account, the company offers even better preposition with forward P/E of  13.79x.
Final Word on QCOM Stock
After climbing 32% so far this year, QCOM stock is fast approaching its five-year high it reached about two years ago. If you're thinking to add a good, solid dividend player from the technology space in your income portfolio, I think this is a good time to consider Qualcomm stock, especially when media is reporting that the company is seriously considering buying NXP Semiconductors NV (NASDAQ:NXPI), a company which could boost its bottom line by 30% or more. (Source: "Qualcomm in Talks to Acquire NXP Semiconductors," The Wall Street Journal, September 30, 2016.)