Why the Recent Pullback in This 7.7% Yielder Could Be an Opportunity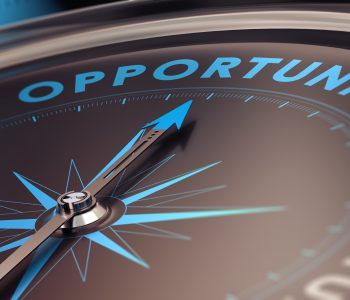 iStock.com/olm26250
This High-Yield Stock Looks Interesting
If you've been following this column, you'd know that Tanger Factory Outlet Centers Inc (NYSE:SKT) has been one of the best dividend growths stocks in the real estate industry.
The company has increased its payout to shareholders every year since its initial public offering in 1993. In other words, even during the early 2000s recession and the Great Recession of 2007 to 2009—periods where dividend cuts were common among U.S. companies—this real estate stock was mailing out bigger dividend checks to investors than before.
And yet in 2019, the market doesn't seem to like this persistent dividend grower. In just the last three months, the share price of Tanger Factory Outlet Centers Inc has declined 15%.
So, is this a sign of trouble for SKT stock?
Not really. In my opinion, if your goal is to earn an oversized passive income stream from real estate, the recent downturn in Tanger Factory Outlet stock could actually represent an opportunity.
Why It's Time to Check Out Tanger Factory Outlet Centers Inc
You see, the number-one reason why market participants would turn bearish on a high-yield stock is the concern that its dividend wouldn't be sustainable. But that concern doesn't really apply to Tanger.
As is the case with most real estate investment trusts (REITs), the key performance metric when it comes to determining Tanger's dividend safety is funds from operations (FFO). By comparing this metric with the company's dividend payable for a given reporting period, investors can see whether it earned enough money to cover the payout.
In 2018, Tanger Factory Outlet Centers Inc's adjusted FFO came in at $243.3 million, or $2.48 per share. Its dividends, on the other hand, totaled $1.3925 per share for the year. Therefore, the company had a payout ratio of 56.1%. (Source: "Tanger Reports Fourth Quarter And Year End Results," Tanger Factory Outlet Centers Inc, February 13, 2019.)
In the first quarter of 2019, the real estate company earned FFO of $0.57 per share while paying out $0.35 per share in dividends. That translated to a payout ratio of 61.4%. (Source: "Tanger Reports First Quarter Results," Tanger Factory Outlet Centers Inc, May 6, 2019.)
As a rule of thumb, I prefer to see REITs paying out less than 90% of their funds from operations due to the margin of safety. With payout ratios of 56.1% and 61.4%, Tanger's dividends are more than safe.
Another potential concern towards SKT stock is headwinds facing the retail industry. In particular, because consumers are buying more and more stuff online, many brick-and-mortar retailers have experienced declining sales. And since Tanger has tenants in the retail business, should that be a concern for SKT stock investors?
Well, the thing to note here is that Tanger is not the average mall REIT. Instead, as its name suggests, the company focuses exclusively on outlet centers. Right now, Tanger's portfolio consists of 40 outlet centers totaling 14.4 million square feet. They are located across 20 states in the U.S. and in Canada. (Source: "Corporate Profile," Tanger Factory Outlet Centers Inc, last accessed May 14, 2019.)
Nowadays, e-commerce is so popular because people can get many products at cheaper prices online than at their local department stores. But outlet centers have a similar appeal—they connect bargain-hunting consumers to brand-name products. In fact, despite retail headwinds, Tanger says that its outlet centers "continue to attract nearly 181 million shoppers annually." (Source: Ibid.)
If you are still doubtful about how business is going at this retail REIT, just take a look at its portfolio's operating metrics. As of March 31, 2019, Tanger's consolidated portfolio occupancy rate was 95.4%. Moreover, the company's portfolio occupancy has stayed at or above 95% for more than a quarter of a century. Also, for all renewals and re-tenanted leases that started in the past 12 months, the company's blended average rental rates increased by 4.7% on a straight-line basis.
The Bottom Line: A High-Yield Opportunity
Finally, as I mentioned earlier, Tanger has been raising its dividends for over two decades. The latest dividend hike came this February, when the company raised the quarterly dividend rate by 1.4% to $0.355 per share. (Source: "Dividend History," Tanger Factory Outlet Centers Inc, last accessed May 14, 2019.)
We also know that SKT stock hasn't exactly been a hot commodity. And since a company's dividend yield is calculated by dividing its annual cash payout by its share price, the rise in Tanger's cash payout and the pullback in its stock price has given a solid boost to its dividend yield.
Trading at $18.53 apiece, Tanger Factory Outlet Centers Inc now offers an annual yield of 7.7%.
That's why for yield-seeking investors, SKT stock could be one of the best opportunities in the market.