PSXP Stock: This Top Dividend Stock Tripled Its Payout in 3 Years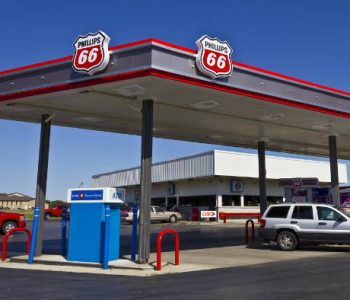 Phillips 66 Partners LP: 1 Top Dividend Stock Yielding 4.37%
Regular readers of this column would know that I'm a big fan of master limited partnerships (MLPs). They can offer substantially higher dividends than regular stocks and can be great for boosting the yield of a dividend portfolio. Today, the top dividend stock I would like to talk to you about is another MLP: Phillips 66 Partners LP (NYSE:PSXP) stock.
For those not in the know, MLPs are in the midstream oil and gas business. Because they are not drilling new wells, they don't need to worry about commodity prices that much. And as long as an MLP generates at least 90% of its income through activities involving the transportation of commodities in the U.S., it is exempt from corporate taxes.
The best part is that MLPs are required by law to distribute almost all of their available cash to unitholders. That's why investors of these partnerships can enjoy significant higher yields than many regular stocks.
Today's top dividend stock—Phillips 66 Partners LP—is a growth oriented MLP. It was created by energy company Phillips 66 (NYSE:PSX) to own, operate, develop, and acquire primarily fee-based crude oil, refined product, and natural gas liquid (NGL) assets.
As an MLP, Phillips 66 Partners has two classes of owners: a general partner and limited partners (LPs). Phillips 66, the energy company, acts as the general partner and is responsible for managing the day-to-day operations of the partnership.
Phillips 66 Partners' assets consist of crude oil, refined products, and NGL pipeline, storage, and terminaling systems. In the volatile energy industry, these assets provide stable, fee-based revenues to the partnership.
PSXP is a relatively new MLP on the market, completing its initial public offering (IPO) in July 2013. But when it comes to rewarding dividend investors, the partnership's track record has been nothing less than impressive.
In just over three years since its IPO, Phillips 66 Partners has more than tripled its quarterly payout. Oil prices tanked since the summer of 2014, but this MLP never cut its dividends. In fact, Phillips 66 Partners has been raising its dividend every quarter since its IPO.
The latest dividend hike came this October, when the partnership declared a cash distribution of $0.531 per unit for the third quarter. This represented a five-percent increase sequentially and a 24% increase year-over-year. At the current price, this top dividend stock has an annual dividend yield of 4.37%. (Source: "Phillips 66 Partners Announces 5 Percent Increase in Quarterly Cash Distribution," Phillips 66 Partners LP, October 19, 2016.)
The partnership said that it is on its way to achieve a 30% compound annual distribution growth rate from the last quarter of 2013 through 2018.
Of course, for this top dividend stock to keep raising its payout, it needs to grow its business. And on that front, there has been good news.
In the third quarter of 2016, Phillips 66 Partners generated earnings of $83.1 million, a 23% improvement over earnings of $67.5 million in the year-ago period. The partnership also generated $101.9 million in distributable cash flow, which provided 1.24-times coverage of its distributions for the quarter. (Source: "Phillips 66 Partners Reports Third-Quarter Earnings," Phillips 66 Partners LP, October 28, 2016.)
Having a distribution coverage ratio of 1.24 times means the partnership is not paying out all of its available cash flow, leaving a margin for safety and the potential for future dividend hikes.
The Bottom Line on This Top Dividend Stock
For income investors, few things are better than a 30% compound annual growth rate in dividends. Look around and you'll see what I mean; many companies in the energy sectors are still struggling. Some have even cut their distributions. Not Phillips 66 Partners, though. Its solid track record of increasing distributions is continuing, despite headwinds from commodity prices.
That's why even though the energy sector doesn't look that attractive at the moment, Phillips 66 Partners LP is still a top dividend stock.