PSEC Stock: A Monthly Income Stock with a 10.6% Yield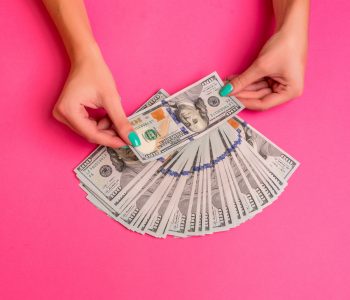 iStock.com/Sergey Nazarov
A Little-Known Company with a Big Yield
Today we're going look at one of the best-kept income secrets on Wall Street. The company offers investors a double-digit yield and mails out dividend checks monthly, rather than quarterly.
I'm talking about Prospect Capital Corporation (NASDAQ:PSEC), a closed-end investment company headquartered in New York City. It provides debt and equity capital to middle-market companies in the United States. The companies it invests in usually have annual earnings before interest, tax, depreciation, and amortization (EBITDA) of between $5.0 million and $150.0 million.
You may have heard about the story of how certain politicians made millions of dollars from their private equity investments. The thing is, though, private equity funds are generally off-limits to small investors. People who made millions of dollars from private equity are usually high-net-worth individuals to begin with.
The good news is, Prospect Capital is structured as a business development company (BDC) and is publicly traded. Therefore, it allows regular investors to tap into the lucrative business of financing America's middle market nonpublic companies.
Monthly Dividends
The No. 1 reason to consider Prospect Capital today is to earn a monthly income. While the vast majority of the dividend-paying companies in the U.S. stock market distribute on a quarterly basis, Prospect Capital decided to pay investors every month.
The yield is quite impressive, too. With a monthly dividend rate of $0.06 apiece, the company has an annual yield of 10.6%.
Of course, if you have been following PSEC stock, you would know that it wasn't always sunshine and rainbows for the business development company. In particular, the current $0.06 per share monthly distribution rate was the result of a recent dividend cut. Previously, the company was paying $0.08333 per share. (Source: "Dividends," Prospect Capital Corporation, last accessed September 12, 2017.)
Now, I know what you are thinking. Why should income investors consider a company that recently cut its payout?
Well, first of all, while Prospect Capital's dividend rate has been reduced, the new payout should be sustainable.
You see, the company had just reported earnings. In Prospect Capital's fiscal-year 2017, which ended on June 30, it generated net investment income (NII) of $306.1 million, or $0.85 per share. Its new monthly dividend rate is $0.06 per share, or $0.72 per share on an annual basis. This means, if net investment income stays the same for the current fiscal year, the company will achieve a payout ratio of 84.7%, which would leave a margin of safety.(Source: "Prospect Capital Reports June 2017 Annual and Quarterly Results and Declares Distributions for October and November 2017," Prospect Capital Corporation, August 28, 2017.)
Second, the company is still running a highly profitable business. Prospect Capital's portfolio has a focus on secured lending. As a matter of fact, nearly half of its portfolio is invested in first-lien loans, meaning the company would be the first one in line to get paid in the event of a liquidation. By the end of June, Prospect Capital's portfolio had an annualized yield of 12.2%. Combined with a senior and secured lending focus, the portfolio should provide a predictable income stream for the company and its investors. (Source: "Prospect Capital Corporation," Prospect Capital Corporation, last accessed September 12, 2017.)
Don't forget, interest rates are rising. While this may be a problem for companies that borrowed at floating rates, it could be a catalyst for this monthly income stock. This is because over 90% of Prospect Capital's interest-bearings assets are floating-rate, while nearly all its liabilities are fixed-rate. So, when interest rates rise, the company will be able to generate higher interest income without increasing its own debt repayment burden.
Final Thoughts on This Monthly Income Stock
Due to the dividend cut, Prospect Capital's share price tumbled. As a result, the company trades at a more-than-20% discount to its net asset value (NAV), which could provide some capital gains potential if things start to improve. Adding in its double-digit dividend yield and a profitable business, Prospect Capital deserves the attention of investors looking for a monthly income stock.
Also Read:
5 Best Dividend Stocks for Retirement Income
The 7 Top Monthly Dividend Stocks for 2017