PSA Stock: An Income Stream That Grows 14.9% Every Year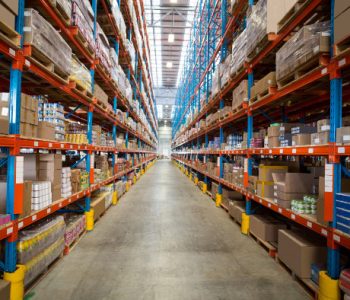 iStock.com/Wavebreakmedia
This Top Dividend Stock Grows Its Payout at a Double-Digit Pace
Over the last several months, we have profiled a lot of companies with 10%+ dividend yields. Today's top dividend stock doesn't offer as much in terms of current payout, but it does provide one of the best income growth opportunities in the stock market. Let me explain.
The company in question is Public Storage (NYSE:PSA), a real estate investment trust (REIT) headquartered in Glendale, California.
As the name suggests, this REIT is in the storage business. Started with its first self-storage facility in 1972, Public Storage has grown to become the largest owner and operator of self-storage facilities in the world. Its portfolio consists of over 2,500 facilities in the U.S. and Europe, totaling more than 142 million rentable square feet. The company also owns 99 business parks, which adds another 28 million rentable square feet of commercial and industrial space. (Source: "2016 Annual Report," Public Storage, last accessed November 23, 2017.)
Running self-storage facilities is far from being an exciting business, but it is great for generating stable cash flows. Public Storage has more than one million customers, and each of them has to pay the company every month for renting its storage space.
Also Read:
High-Dividend Investors: 3 Real Estate Stocks Yielding Up to 12.7%
Moreover, the business does not require a lot of maintenance. Because the company's portfolio consists of mainly self-storage facilities, its cost of maintenance is considerably lower than a REIT that owns office buildings or seniors housing properties. This allows Public Storage to use more of its cash flow to return value to shareholders.
At the same time, Public Storage also stands out due to its month-to-month lease agreements. Usually, for income stability reasons, investors prefer REITs that rent out properties through long-term lease agreements. But in the storage business, short-term agreements may actually be better. This is because when Public Storage offers its storage space for lease month-to-month, it can raise rents more frequently to keep up with inflation. Also, when a customer wants to switch, they would have to move all their stuff and even rent a truck to get to a new storage unit. The high switching cost nature of the business allows the company to generate stable cash flows, even with month-to-month lease agreements.
Indeed, Public Storage's business allowed it to pay not only a steady dividend, but an increasing one. The company has been paying uninterrupted quarterly dividends for more than 25 years. In the last 10 years, its quarterly payout has grown from $0.50 per share to $0.20 per share. That translates to a compound annual growth rate of 14.9%. (Source: "Dividend History," Public Storage, last accessed November 23, 2017.)
Here's the best part: despite all those dividend hikes, the company wasn't really paying out all that much. In 2016, Public Storage generated funds available for distribution of $1.63 billion while paying total dividends of $1.27 billion. That translated to a distribution payout ratio of 77.6%, leaving room for future dividend increases. (Source: "Public Storage Reports Results for the Fourth Quarter and Year Ended December 31, 2016," Public Storage, February 22, 2017.)
Final Thoughts on Public Storage Stock
Trading at $211.20 per share, Public Storage offers an annual yield of 3.79%. While there are plenty of higher-yielding stocks in the market, the company's dividend growth potential still makes it a top dividend stock to consider.