Prudential Financial Inc: This 4.6% Yielder Could Provide More Than Just Dividends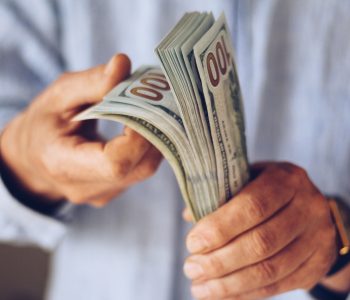 This Dividend Stock Deserves a Look
With the market trading like it's at the end of a cycle, two things are hard to find: value and yield. As share prices soared for most of the last decade, valuation has gotten bloated in the U.S. stock market. Meanwhile, the inverse relationship between dividend yield and stock price means yields are now subdued.
And that's why Prudential Financial Inc (NYSE:PRU) could be something special.
Headquartered in Newark, New Jersey, Prudential is a financial services company with operations in the U.S., Asia, Europe, and Latin America. (Source: "Prudential Financial, Inc. Announces 2019 Results," Prudential Financial Inc, February 4, 2020.)
The company offers a wide range of products and services, including life insurance, annuities, retirement-related products and services, mutual funds, and investment management. As of December 31, 2019, Prudential had more than $1.5 trillion in assets under management.
On February 4, Prudential declared a quarterly cash dividend of $1.10 per share. The amount represented a 10% increase from its previous dividend payment of $1.00 per share. The dividend will be paid on March 12 to shareholders of record as of February 18.
With PRU stock trading around $96.00 apiece, the new quarterly dividend rate translates to an annual yield of 4.6%.
To put that in perspective, the average dividend yield of S&P 500 companies is just 1.8% at the moment. (Source: "S&P 500 Dividend Yield," Multpl.com, last accessed February 12, 2020.)
So, if an investor has Prudential Financial stock today, they would be earning a yield that's more than two and a half times that of the benchmark average.
Rising Dividends Backed by a Growing Business
Prudential has been raising its dividends for quite some time, and the payout increases have been quite substantial. In just the last five years, the company's quarterly dividend rate has gone from $0.58 per share to $1.10 per share. That's a total increase of 89.7%. (Source: "Dividends," Prudential Financial Inc, last accessed February 12, 2020.)
The dividend hikes were particularly impressive, considering that Prudential Financial is an established company with a history that can traced all the way back to 1875. The reason why PRU can deliver this kind of payout increase, despite its age, is that the company still runs a growing business.
In the fourth quarter of 2019, Prudential generated net income of $1.1 billion, or $2.76 per common share. This represented a sizable improvement from the $842.0 million, or $1.99 per common share earned in the year-ago period. (Source: "4Q19 Earnings Call," Prudential Financial Inc, February 5, 2020.)
In full-year 2019, Prudential's net income came in at $4.2 billion, or $10.11 per common share. Again, the amount was better than the $4.1 billion, or $9.50 per share of net income generated in 2018.
During the year, the company's assets under management increased from about $1.4 trillion to about $1.6 trillion.
With solid financials, Prudential can return a serious amount of cash to investors. In just the fourth quarter, the company's capital returned totaled a whopping $906.0 million, which comprised $406.0 million in dividends and $500.0 million in share repurchases.
"For the year, we returned approximately $4 billion to our shareholders and generated an adjusted operating return on equity within our 12-14% target," said Prudential's Chairman and Chief Executive Officer Charles Lowrey. (Source: Prudential Financial Inc, February 4, 2020, op. cit.)
"Looking ahead, we remain focused on enhancing our customer experience while delivering on our cost savings initiative, increasing the percentage of earnings in international growth markets, and taking actions to mitigate the effect of low interest rates, which we expect will result in future earnings growth."
Other than paying a higher dividend, the company also has a share repurchase authorization of $2.0 billion for 2020.
Prudential Financial Inc: Good Value for Money?
As mentioned earlier, valuations in the U.S. stock market have gone up due to a prolonged rally. To give you an idea, the historical average price-to-earnings (P/E) ratio for the S&P 500 was 15.8. Today it's 25.4. (Source: "S&P 500 PE Ratio," Multpl.com, last accessed February 5, 2020.)
Prudential Financial, on the other hand, has a P/E ratio of just 10.3 times.
This is not only substantially lower than the S&P 500's average, but also well below the life insurance industry's average P/E ratio of 24.6 times. (Source: "Financial Sector Valuation," CSI Market, last accessed February 12, 2020.)
In addition, Prudential's latest earnings report showed that it had an adjusted book value of $101.04 per common share. So with a stock price of about $96.00, the company is trading below its book value.
At the end of the day, value cannot go unnoticed forever. Prudential Financial Inc's current dividend policy already makes it stand out. Once the market realizes what the company truly offers, PRU stock could get a lot more investor attention. When that happens, income investors of Prudential Financial stock might be able to lock in some capital gains.