Prospect Capital Corporation: Monthly Dividend Stock Yields 14%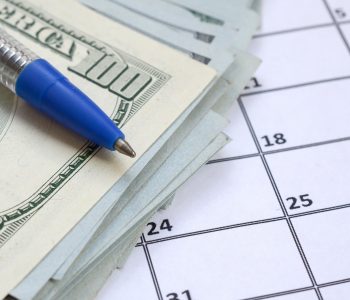 Another High-Yield Stock to Think About
Whether it's good times or bad, monthly dividend stocks are always highly sought after. The reason is simple: since most of our bills have to be paid every month, it would make a passive income investor's life easier if they owned stocks that paid monthly dividends.
Of course, having a large following does not mean the share prices of monthly dividend stocks won't fluctuate. In the unprecedented environment following the outbreak of COVID-19, many dividend stocks—including those with monthly distribution schedules—have been trading at substantially lower prices than before.
Here's the neat part: when a company keeps its cash payout constant while its stock prices fall, its dividend yield goes up. Just take a look at Prospect Capital Corporation (NASDAQ:PSEC) and you'll see what I mean.
Prospect Capital is a business development company (BDC) headquartered in New York City. The company has been paying investors a monthly dividend of $0.06 per share since October 2017. (Source: "Dividends," Prospect Capital Corporation, last accessed August 4, 2020.)
At the beginning of this year, PSEC stock was trading at $6.48 per share. Therefore, its monthly dividend rate translated to an annual yield of 11.1% at the time, which was pretty impressive.
But then came the outbreak of COVID-19, which later turned into a global pandemic. The U.S. stock market had a massive sell-off from February to March 2020. And while the market has largely bounced back, not every stock was able to make a full recovery. Prospect Capital stock, for instance, trades at just $5.00 per share at the time of this writing, meaning it's down 22.8% year-to-date.
And that is where things can get more interesting for yield hunters. Prospect Capital Corporation is still paying the same $0.06-per-share monthly dividend to investors. Therefore, at the current share price, PSEC stock is offering an annual dividend yield of a staggering 14.4%.
A Lucrative Lending Business
Now, you may be wondering how the company can afford those monthly dividend payments.
Well, as a BDC, Prospect Capital Corporation provides financing solutions to middle-market businesses in the U.S. and Canada. While the firm makes both debt and equity investments, its primary focus is lending. As of March 31, its secured first-lien and secured second-lien loans accounted for 68.4% of the company's total portfolio. (Source: "Prospect Reports Results for March 2020 Quarter and Declares Four More Months of Steady Cash Distributions to Shareholders," Prospect Capital Corporation, May 11, 2020.)
If you add in the subordinated structured notes plus unsecured and other debt owned by PSEC, you'd see that 83% of the company's portfolio was invested in debt. As a result, it collects quite a bit in interest payments. The annualized current yield on all investments by Prospect Capital was 10.1% at the end of March.
In other words, by earning oversized interest payments from its portfolio, the company can pay oversized dividends. As a matter of fact, Prospect Capital Corporation has to be generous when it comes to paying dividends. In order to be treated as a BDC under the Investment Company Act of 1940, the company must return at least 90% of its profits to shareholders in the form of dividend payments.
Prospect Capital's investments are diversified across 121 different companies. Given the economic impact of the COVID-19 pandemic, investors are likely concerned about how those portfolio companies will perform.
While the company is yet to report its June quarter results, note that, at the end of March, PSEC's portfolio had 0% exposure to the retail industry, 1.7% exposure to the energy industry, and 0.4% exposure to the hotels, restaurants and leisure industry. These are the industries that have taken the biggest hit from the pandemic, so having little exposure to them should be reassuring.
Looking further at the financials, we see that, in the third quarter of Prospect Capital Corporation's fiscal-year 2020, which ended March 31, it generated net investment income of $0.19 per share while paying three monthly dividends totaling $0.18 per share. Therefore, the BDC outearned its dividends.
In the first nine months of PSEC's fiscal 2020, the company generated $0.56 per share in net investment income. Its dividend payments, on the other hand, totaled $0.54 per share for this period. So once again, the payout was covered.
Bottom Line on Prospect Capital Corporation
At the end of the day, the pandemic is yet to end, and the outlook remains uncertain for many high-yield stocks. So far, Prospect Capital Corporation has declared cash distributions until September 2020.
The company usually makes dividend announcements at the same time that it reports earnings. So if you are wondering how much this high-yield, monthly dividend stock will be paying in the future, you'll need to wait for the company's June quarter results, which should be released in late August.