Prospect Capital Corporation: Monthly Dividend Stock Now Yields 9%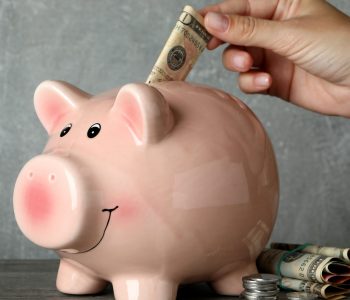 This Dividend Stock Could Be Special
In today's low-yield economic environment, it's rare to see a company giving out a nine-percent annual dividend yield. What's even rarer to see is a nine-percent yielder that pays investors on a monthly basis.
But here it is: Prospect Capital Corporation (NASDAQ:PSEC). The company has a monthly dividend of $0.06 per share and a share price of $7.98. That gives it an annual yield of just over nine percent.
At first glance, what the company has been doing may seem too good to be true. And that makes you wonder whether PSEC stock is just another flimsy high yielder that cuts its payout at the first sign of uncertainty. After all, the COVID-19 pandemic led to dividend cuts from many high-yield stocks earlier last year.
Well, Prospect Capital stock wasn't one of them. The company was paying monthly dividends of $0.06 per share before the pandemic started. It maintained its payout at that level during the height of the crisis, and it continues to pay the same amount today. (Source: "Common Stock Dividends," Prospect Capital Corporation, last accessed September 3, 2021.)
So, how does an ultra-high-yielding stock like PSEC stock afford to pay such generous dividends?
Well, Prospect Capital is in the middle-market lending business. To be specific, it provides capital to middle-market companies and private equity financial sponsors for refinancing, leveraged buyouts, acquisitions, recapitalizations, later-stage growth investments, and capital expenditures.
Middle-market businesses are kind of under-served by traditional banks. Because of that, lenders that cater to this particular group of companies get to earn oversized interest income. As such, Prospect Capital's last reported annualized yield across all investments was 9.2%. (Source: "Prospect Capital Corporation," Prospect Capital Corporation, last accessed September 3, 2021.)
Moreover, Prospect Capital has elected to be treated as a business development company (BDC). That means, as long as the company distributes at least 90% of its profits to investors through dividends, it pays little to no income tax at the corporate level.
It helps that the BDC's portfolio is well diversified. As of June 30, Prospect Capital's portfolio consisted of investments in 124 companies from 38 different industries. At the same time, the company has a strong senior secured investment focus, with 67% of its portfolio comprising first-lien loans and other senior-secured debt.
Notably, Prospect Capital's portfolio has very little exposure to the more volatile industries: 1.3% to energy, 0.4% to hospitality and leisure, and zero percent to retail. In uncertain times like this, having no concentration in these industries is good news.
Indeed, what Prospect Capital has earned from its portfolio has been more than enough to support its oversized dividend payments.
In the fourth quarter of its fiscal year 2021, which ended June 30, the company generated net investment income of $0.19 per share. For the quarter, the BDC paid three monthly dividends totaling $0.18 per share—so the payout was covered. (Source: "Prospect Capital Announces June 2021 Net Investment Income of $0.19 and 5% Increase in Net Asset Value per Common Share, and Declares Stable Monthly Cash Common and Preferred Share Distributions," Prospect Capital Corporation, August 24, 2021.)
In PSEC's full-year fiscal 2021, its net investment income totaled $0.75 per share. Considering that the company paid total dividends of $0.72 per share for the year, it outearned its distributions again.
During the company's latest earnings conference call, Prospect Capital's chairman and chief executive officer, John Barry, pointed out that the company had crossed the four-year mark for stable monthly unchanging cash shareholder distributions.
"Our goal over the long-term is to maintain and ideally grow this steady monthly cash shareholder distribution as we seek to provide low volatility stability to our shareholders amidst a macro market backdrop that delivers greater volatility elsewhere," said Barry. (Source: "Prospect Capital Corporation (PSEC) CEO John Barry on Q4 2021 Results – Earnings Call Transcript," Seeking Alpha, August 25, 2021.)
Bottom Line on Prospect Capital Corporation
At the end of the day, there are stocks with stronger dividend coverage and more resilient business models than Prospect Capital stock. But most of those stocks don't yield nearly as much as nine percent.
Factoring in Prospect Capital Corporation's monthly dividend schedule, it's easy to see why PSEC stock could be a good opportunity for today's income investors.