Procter & Gamble Co: Top Dividend Stock Keeps Growing Its Business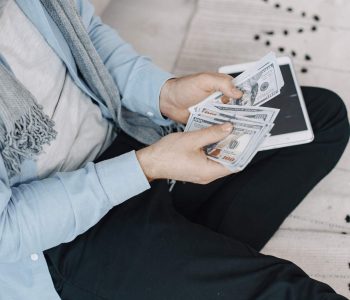 Another Strong Quarter for This Consumer Staples Giant
Procter & Gamble Co (NYSE:PG) is known for being a staple in many income investors' portfolios. Other than paying increasing dividends, the company has also delivered strong share-price performance in recent years. For instance, since I wrote about PG stock in my Income for Life advisory in November 2016, it has returned more than 80%.
The best part is, even in challenging times like this, Procter & Gamble Co (also known as P&G) still manages to grow its business.
Earnings season is in full swing, and P&G was among the first companies to report December-quarter results. Its report showed that, in the three months ended December 31, 2020—which was the second quarter of Procter & Gamble's fiscal year 2021—the company generated $19.7 billion in net sales. That marked an eight-percent increase year-over-year. Organic sales, which exclude the impact of acquisitions, divestitures, and foreign currency, also rose eight percent. (Source: "P&G Announces Fiscal Year 2021 Second Quarter Results," Procter & Gamble Co, January 20, 2021.)
Growth was across the board. Looking at the main segments, we see that organic sales grew 12% in Fabric & Home Care; nine percent in Health Care; six percent in Grooming; six percent in Baby, Feminine & Family Care; and five percent in Beauty.
And while sales growth was strong, the bottom line was even more impressive. In the December quarter, Procter & Gamble Co generated core earnings of $1.64 per share, up 15% from a year earlier. On a constant-currency basis, core earnings per share would have increased by 18%.
Judging by the rise in the price of Procter & Gamble stock, Wall Street likely had high expectations for the company. But as it turned out, the company managed to outperform those expectations. On average, analysts were expecting earnings of $1.51 per share on $19.3 billion of revenue.
Long-time followers of this column would know that I'm not a fan of trading earnings. One of the reasons is that, even if a company beats both revenue and earnings estimates, its stock could still fall on the news. And PG stock just demonstrated that point again. As I said, the company outperformed both top- and bottom-line expectations from Wall Street. But in the trading day following the news release, Procter & Gamble stock still slipped by 1.3%.
The unpredictable ups and downs are also why I believe PG stock can be better used as a long-term holding than a short-term trade. You see, P&G pays dividends like clockwork, and those dividends go up every single year. Looking back, the company has achieved 64 consecutive years of annual dividend increases, providing investors with rising cash payouts despite all the ups and downs in the economy and the stock market. (Source: "Splits & Dividend History," Procter & Gamble Co, last accessed January 21, 2020.)
And with the quarterly dividend rate standing at $0.7907 per share, Procter & Gamble's December quarter core earnings of $1.64 per share easily covered the payout. The company currently yields 2.4%.
Moreover, management have raised their guidance. For full-year fiscal 2021, they expect Procter & Gamble Co to achieve organic sales growth of five to six percent. Previously, they were anticipating organic sales growth of four to five percent. They have also increased their full-year fiscal 2021 core earnings-per-share growth outlook from the range of five to eight percent to the range of eight to ten percent.
With continued financial growth, more dividend hikes are likely on the way.
Bottom Line on Procter & Gamble Co
The U.S. stock market is at an all-time high, and a pullback could happen at any minute. Procter & Gamble stock, however, can provide investors with peace of mind, due to its massive shareholder returns.
In the December quarter, the company returned $5.0 billion of cash to investors: $2.0 billion in dividend payments and $3.0 billion in buybacks. For full-year fiscal 2021, Procter & Gamble Co plans to return a whopping $18.0 billion of cash to investors. As an income stock with strong dividend growth potential, PG stock deserves the attention of risk-averse investors.