Another Bulletproof Dividend Stock Is Set to Raise Its Payout in 2019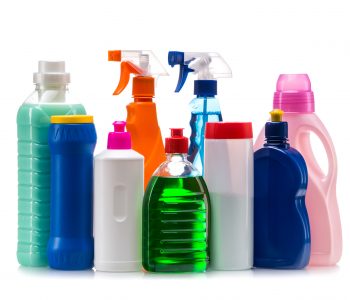 iStock.com/gawriloff
If You Want to Earn Bulletproof Dividends, Read This
Last week, I introduced readers to a concept called "bulletproof dividend stocks."
They are not the hottest tickers in the stock market. But if you own them long enough, you can expect to earn market beating returns, plus getting regular "pay raises."
Today, I want to talk to you about another one of my favorite bulletproof dividend stocks, Procter & Gamble Co (NYSE:PG).
Before we start, let me first reiterate the two main reasons why income investors should consider these bulletproof dividend stocks (in case you missed my previous column).
First, my bulletproof dividend stocks help put your portfolio on autopilot. These companies are so "bulletproof" that you can literally treat investing as a "set-and-forget" activity. There's no need to sit in front of a computer wondering how the latest news would affect these companies' business.
You don't even have to worry about recessions. Being recession-proof is a prerequisite when I select my bulletproof dividend stocks.
Second, these companies pay durable dividends. If a bulletproof dividend stock yields x% today, I'm pretty certain that investors who buy the stock today would earn a yield of at least that down the road, even if there's a recession.
With that in mind, let's check out Procter & Gamble.
Procter & Gamble Co: A Century-Old Business Still Going Strong
Founded in 1837, P&G is one of the oldest consumer goods companies in the world. Over the years, it has built a strong presence in its operating markets.
Today, the company operates through five main segments: Beauty, Grooming, Health Care, Fabric & Home Care, and Baby, Feminine & Family Care. Many of Procter & Gamble's brands have become household names, including "Tide," "Downy," "Gillette," "Pampers," "Head & Shoulders," and "Bounty," just to name a few.
One thing you'll likely have noticed is that these products, such as laundry detergent and paper towels, don't really bring people much excitement. However, they are constantly on consumers' shopping lists because every household needs these items.
Furthermore, it doesn't matter whether the economy is booming or not. Even in a recession, people still buy these products. That's why they are called "consumer staples."
And because the company is so recognized in the business—it has dozens of household brand names—it can generate recurring sales and profits through thick and thin.
The best part is, while consumer staples is not exactly known as a fast-growing business, Procter & Gamble manages to churn out some more-than-decent financials.
In P&G's fiscal year 2018, which ended June 30, 2018, the company delivered one-percent organic sales growth while its core earnings per share increased by eight percent. (Source: "2018 Fact Sheet," Procter & Gamble Co, last accessed February 13, 2019.)
According to the latest earnings report, Procter & Gamble generated total net sales of $17.4 billion in the second quarter of its fiscal 2019, which ended December 31, 2018. While the number was flat compared to the year-ago period, it was negatively affected by a strong dollar. Excluding foreign exchange headwinds and impacts from acquisitions and divestitures, the company's organic sales grew four percent year-over-year. (Source: "P&G Announces Fiscal Year 2019 Second Quarter Results," Procter & Gamble Co, January 23, 2019.)
The bottom line was even more impressive, as the company's core earnings per share increased five percent year-over-year to $1.25. On a currency neutral basis, PG stock's core earnings were up 13% in the December quarter.
Here's a question: what do you expect from a deeply entrenched consumer staples business that's still growing its bottom line?
The answer is a rising stream of dividend payments.
Indeed, Procter & Gamble is one of the most solid dividend-payers in the market.
Collect Growing Dividends from PG Stock
The company has been paying uninterrupted dividends since its incorporation in 1890. That's 128 years!
What's even more impressive is that over the last 62 years, Procter & Gamble has raised its payout every single year. (Source: "Splits & Dividend History," Procter & Gamble Co, last accessed February 13, 2019.)
Just think about that for a second. Our economy went through plenty of ups and downs in the past six decades, but in every one of those years, P&G mailed out a bigger dividend check to shareholders than before.
Trading at $99.24 apiece, the company offers an annual yield of 2.9%.
Now it's obvious why I call it a "bulletproof dividend stock." PG is a stock that doesn't require any attention once investors own it. And over time, it dishes out increasing cash returns no matter where the economy is headed. It's the perfect stock for an "Autopilot" portfolio.
The board of directors of Procter & Gamble Co usually reviews the company's dividend policy in April. Given PG stock's solid business fundamentals and impeccable track record of returning cash to investors, I expect the company to announce its 63rd consecutive annual dividend increase in April 2019.