Procter & Gamble Co: 3 Reasons to Own PG Stock Forever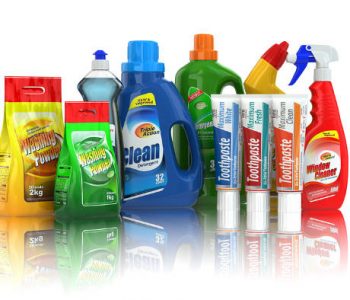 istockphoto
PG Stock: Still a Top Pick for Income Investors
Procter & Gamble Co (NYSE:PG) stock might be known as a defensive play, but recently, it has also provided investors with sizable capital gains. In the past five years, PG stock surged nearly 30%. And that's on top of its handsome quarterly dividends.
While past performance is no guarantee of future results, I believe PG stock is still worth owning. Here's why.
PG Stock Pays Recession-Proof Dividends
Compared to the high-dividend stocks on the market today, PG stock's 3.2% yield does not seem like much. However, there is one major difference between Procter & Gamble and most other dividend stocks: the income offered by PG stock could be recession-proof.
The key to note here is that Procter & Gamble is in the consumer staples business. The company makes products that people use on a daily basis. No matter where you are in the world, you'll likely have encountered some of P&G's products. Its brands like "Bounty," "Crest," "Tide," and "Pampers" have become consumers' go-to choices in their respective segments.
The economy seems to be going well, with cheerful results coming from many indicators. But keep in mind that the economy always moves in cycles. There will be booms—like what's happening right now—and there will be downturns.
And that's what makes PG stock special. When the economy enters a downturn, people might not be buying as many new cars, but they will still need toothpaste and toilet paper. This means PG stock's business would be relatively unaffected by what happens to the macroeconomy and would still be able to pay a dividend.
Deeply Entrenched Position
Other than being recession-proof, there is another reason why PG stock is worth owning forever: the ability to fend off competitors.
Procter & Gamble is deeply entrenched in the markets it operates in. Its products are sold in more than 180 countries around the world. Twenty-three of the company's core brands are generating over $1.0 billion in annual sales each.
This means it is extremely difficult to challenge Procter & Gamble's position. People have been using "Tide" and "Bounty" for decades, so why would they switch to a different brand now? Over the years, many companies have tried to compete with Procter & Gamble, but P&G is still standing, and is still rewarding shareholders.
Returning Cash to Investors
Procter & Gamble's distribution history shows why PG stock is special. Since the company's incorporation in 1890, it has never missed a single dividend. That's 126 years of uninterrupted dividends! Moreover, Procter & Gamble has raised its payout in each of the last 60 years. (Source: "Splits & Dividend History," Procter & Gamble Co, last accessed January 11, 2017.)
As you know, the world economy had quite a few ups and downs over the past century. Numerous companies rise and fell. But even in the toughest times, PG stock was still paying a dividend.
Other than dividends, Procter & Gamble is also returning value to shareholders through buybacks. In the most recent quarter, the company repurchased $1.0 billion of its common shares. (Source: "P&G Announces First Quarter Earnings," Procter & Gamble Co, October 25, 2016.)
By repurchasing its own shares, Procter & Gamble reduces the number of shares outstanding. This means each shareholder gets to own a slightly larger portion of the company.
The Bottom Line On PG Stock
So there you have it. PG stock has been one of the best performers when it comes to total shareholder return over the past several decades. It looks like the company still has what it takes to keep that track record going well into the future.