Primerica, Inc. (NYSE: PRI) Announces Dividend Hike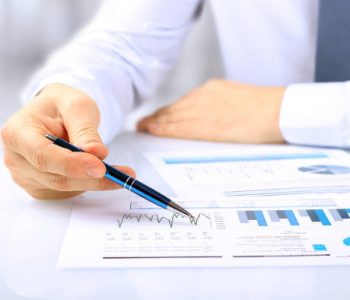 Board approves Quarterly Dividend of 18 Cents Per Share
New York, NY — On Wednesday, August 10, Primerica, Inc. (NYSE:PRI) announced that its board of directors has approved a dividend of $0.18 per share for the second quarter of 2016. This represents a $0.01 increase from the company's current quarterly payout of $0.17 per share. The dividend will be payable on September 16, 2016 to shareholders of record as of August 24. (Source: "Board of Directors of Primerica, Inc. Declares $0.18 Quarterly Dividend," Primerica Inc., August 10, 2016.)
Primerica is a multi-level marketing company that sells financial products and services using a hybrid model of direct selling, franchising, and distribution. Its main products include term life insurance underwritten by the company, as well as investments and savings products from third parties.
With the increase, Primerica has an annual dividend yield of 1.31%. In the past five years, the company's quarterly dividend rate has increased sixfold.
"2016 has begun as another outstanding year for Primerica, as evidenced this week by our strong second quarter 2016 results," said Primerica's chief executive officer, Glenn Williams. "Today's dividend increase reinforces our strong commitment to delivering value to our stockholders." (Source: Ibid.)
Earlier this week, Primerica reported financial results for the second quarter. Total revenue increased eight percent year-over-year to $379.2 million, while operating revenue increased seven percent to $375.8 million. The bottom line improved even more, with the company's net income growing 21% year-over-year to $59.3 million. (Source: "Primerica Reports Second Quarter 2016 Results," Primerica Inc, August 8, 2016.)
Note that Primerica also repurchased $40.6 million worth of its own shares in the second quarter. Combining the growth in net income and ongoing stock buybacks, Primerica's earnings per share increased 31% year-over-year to $1.23.
"We continue to see strong performance throughout our business. Our sales force leaders delivered distribution growth and strong life insurance productivity in the second quarter," Williams said in a statement.
"Recruiting and licensing momentum continued resulting in 11% growth in the size of our life insurance licensed sales force year-over-year to 112,365 representatives," he added. "Term Life insurance policies issued increased 14% and our Investment and Savings Products performed well despite the uncertainty in the market. EPS and ROE grew significantly through earnings and ongoing share repurchases." (Source: Ibid.)