PPL Corp: This "Forever Asset" Pays a 5% Yield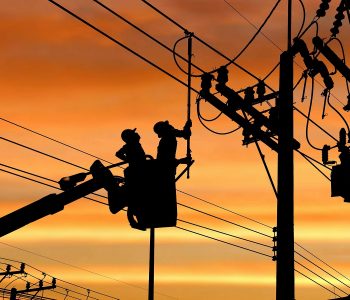 PPL Corp Hasn't Missed a Dividend Since 1946
In my financial career, I've found only two types of businesses worth investing in: 1) businesses that make something everyone needs, or 2) businesses that make something everyone wants.
You see this theme pop up time and time again in companies I've featured in my paid advisory Automated Income: Aqua America, Inc.—now Essential Utilities Inc (NYSE:WTRG)—(water), Sysco Corporation (NYSE:SYY) (food), Procter & Gamble Co (NYSE: PG) (household products), Ecolab Inc. (NYSE:ECL) (sanitation supplies), and Waste Management, Inc. (NYSE:WM) (garbage collection).
Around our research office at Lombardi Publishing, we dubbed these companies "Forever Assets." We've used the phrase so often, the nickname just stuck.
Simply put, Forever Assets are part of a select group of companies that you could buy and hold for the rest of your life. These firms have outlasted wars, inflation, and recessions. Because they deliver timeless products and services, these elite businesses have earned outsized profits for decades.
For shareholders, this has created several robust income streams. Many of these companies have paid dividends to shareholders, not just for years, but for generations. That explains why America's business and political elite—people like Bill Gates, Hillary Clinton, and Donald Trump—hold these stocks in their portfolios.
I bring you another striking example in PPL Corp (NYSE:PPL). This well-run power company, which pays an upfront dividend yield of about five percent, has mailed out checks to investors for decades. And I think the company has positioned itself to continue that tradition for decades to come.
140-Year-Old Company Keeps Beating the Market
PPL Corp can trace its roots back to rural Pennsylvania in the 1880s under the banner of Edison Electric Illuminating Company of Sunbury. (Source: "Pennsylvania Power & Light Company History," Funding Universe, last accessed February 19, 2020.)
The business grew over the following years by buying out rival networks that crisscrossed the state. In 1920, following a merger between several utilities, management changed the name to Pennsylvania Power & Light Company.
Over the next few decades, the company swallowed up power businesses in Kentucky and the United Kingdom. By the end of the 1980s, the company owned every piece of the electric utility industry, from coal mining and power generation to power transmission and household distribution.
PPL, however, has changed considerably in recent years. In the 1990s, management shuttered the company's low-return coal mining business. In 2014, executives spun out their power plants, the facilities that actually generate electricity. (Source: "PPL, Riverstone to Form One of the Nation's Largest Independent Power Producers," PPL Corp, June 9, 2014.)
Today, the company's business model more resembles that of a toll bridge or an oil pipeline. PPL engages almost exclusively in the business of transmitting power from plants to households.
In total, the company owns more than 200,000 miles of electrical lines—enough to wrap around the Earth's equator eight times—serving more than 10 million customers. In exchange, PPL collects steady fees on each megawatt that passes through its network. (Source: "Our Companies," PPL Corp, last accessed February 19, 2020.)
This transformation exploits the 80/20 rule of business. No longer does PPL Corp attempt to own the entire value chain of an industry. Instead, management cherry-picks; they have selected the smallest, most profitable piece of the utility business (power lines). In other words, the part of the industry that only requires 20% of the capital but generates 80% of the profits.
This, in effect, has turned the company into a money machine. Over the past five years, PPL has generated $0.13 in profit on each dollar that shareholders have invested into the business. Offhand, I can only think of a handful of companies that can sustain this type of profitability over such a long period.
A Dividend Stock to Retire On?
Beyond longevity, electric transmission represents one of the most stable, reliable businesses around. Even during recessions, people still need to heat their homes, cook their food, and power their televisions.
Moreover, PPL enjoys almost a total monopoly over the markets it serves. That's because it doesn't make sense to have two sets of power lines installed in everyone's house. And even if a new competitor wanted to enter the business, governments rarely grant the rights-of-way needed for new construction where lines already exist. These factors result in a predictable stream of cash flow.
Regulators provide the only check on profitability. Utilities will inevitability abuse their monopoly power, so governments stepped in long ago to police the industry. Every few years, state agencies set prices, thereby limiting the maximum fee that PPL can charge its customers.
This can create an adversarial relationship. Company management fights in the interest of their shareholders, arguing for higher profits and higher returns. Regulators, in contrast, defend the interests of customers, aiming to keep a low ceiling on rates.
But this relationship isn't as confrontational as it might first appear. Savvy regulators understand that customers have a vested interest in a utility's profitability. If the company can't generate an acceptable rate of return, executives won't invest enough money to maintain and grow the local power grid. And over time, this can result in less-than-reliable service.
In the markets where PPL operators, state agencies have struck the right balance between industry profitability and consumer protection.
No, you can't call the business climate as friendly as some states, like Texas, where long-time Automated Income favorite Atmos Energy Corporation (NYSE:ATO) operates (Do regulators there even care about ratepayers?). But these markets stand head and shoulders above states across the Southwest (Do regulators there even care about shareholders?).
That has resulted in reliable service for households and businesses. And more importantly to PPL Corp shareholders, it has resulted in respectable profits.
74 Years of Growing Dividend Payments
PPL management pays out most of the company's profits in the form of dividends. Since PPL stock was first listed on the New York Stock Exchange in 1946, management has mailed out a check to shareholders every single quarter.
In March 2019, PPL executives boosted the quarterly distribution to $0.4125 per share. That has raised the forward yield on the stock to 4.6%.
Think about that for a second. Every year. Since 1946.
Let's take an inventory of everything that has happened over that time: the Marshall Plan, the Korean War, the Space Race, the Vietnam War, two Kennedy assassinations, Watergate, the Cuban Missile Crisis, stagflation, gas lines, the Iranian hostage crisis, the economic rise of Japan, the fall of the U.S.S.R, the 1987 crash, the dotcom bubble, triple-digit oil prices, the 2008 financial crisis, the fracking revolution, and President Trump.
Through all of these difficult and sometimes tragic events, when pundits predicted that the sky would fall and the world would end, PPL went about its business, delivering electricity to customers and paying dividends to shareholders.
In fact, the last time the company did not pay a dividend, President Harry S. Truman sat in the White House, the typical American home cost $5,100, and a one-megabit computer filled an entire room.
Looking forward, PPL's shift from owning power plants to owning power transmission lines sets the company up well for the future.
Industry deregulation has allowed new players to enter the power generation business, erasing the high margins that power companies once enjoyed. Furthermore, new technologies, such as rooftop solar, could eliminate or substantially reduce the need for central, expensive power generation facilities altogether.
Regardless of how we make electricity in the future, we will still need power lines to connect energy sources to energy consumers. That should translate into steady, growing cash for PPL Corp and dividends for its shareholders.
The Bottom Line on PPL Corp
PPL Corp is a textbook Forever Asset, a wonderful, entrenched business that has rewarded shareholders for decades. And behind the scenes, management has quietly positioned this company to continue rewarding PPL stock investors for decades to come.
My suggestion: consider scooping up some shares, sticking the certificates in a drawer, and cashing the dividend checks for the rest of your life.