Potash Corp Slashes Dividend 60%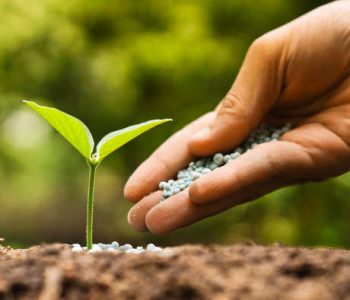 Weak Demand Hits Fertilizer Maker
New York, NY — Potash Corporation of Saskatchewan Inc (TSE:POT) slashed its dividend by 60% to $0.60 a share as the fertilizer maker continues to struggle with weak demand.
The Saskatoon-based company reduced its 2016 earnings forecast to between $0.40 and $0.55 a share, far below the prior level of $0.60 to $0.80.
"Fertilizer markets have been under pressure through the first six months of 2016, however we believe the uncertainty that weighed on potash market sentiment is now lifting and a recovery is beginning. With key Asian contract prices settled by a number of producers—and buyer inventories at reduced levels—we are seeing improved engagement in all key markets," said Potash Corp President and Chief Executive Officer Jochen Tilk. (Source: "Q2: PotashCorp Reports Second-Quarter Earnings of $0.14 per Share," Potash Corp, July 28, 2016.)
The second-quarter earnings were also much weaker than expected. Potash Corp reported a profit of $121 million, or $0.10 a share after stripping out one-time items. That is well below the consensus analyst estimate of $0.19.
Potash shares were trading one percent down to CA$21.48 on the Toronto Stock Exchange this morning.
The company said its realized potash selling price was a mere $154.00 a tonne in the second quarter, down from $273.00 in the same period a year ago. The potash market has faced heavy uncertainty this year due to delays in contract settlements with China and India, which were only recently settled.
Despite the rough market conditions, Tilk maintained that better days are ahead.
"With customer sentiment improving and announced industry shutdowns, we anticipate a more supportive potash environment through the balance of the year," Tilk said. "We are positioned to benefit from an improved environment next year and we support Canpotex as they take a cautious approach to the Chinese and Indian markets, committing volumes only through the remainder of 2016." (Source: Ibid.)
Tilk urged patience, pointing out that Potash Corp has taken "meaningful" steps to reduce costs. Most notably, the company shuttered its New Brunswick operation earlier this year.
He also said Potash Corp remains committed to paying a "competitive" dividend. Prior to Thursday's announcement, the company had a relatively high payout ratio throughout 2016, as it was hopeful the potash market would recover more quickly than it did.
Potash Corp is convinced the potash market has finally reached its "low point." Despite the difficult conditions, the company expects global potash shipments of 58 to 61 million tonnes this year, which would be among the highest level ever. It thinks shipments could reach 61 to 64 million tonnes in 2017, which would be a record year.