Potash Corp of Saskatchewan: Why POT Stock is Getting Smoked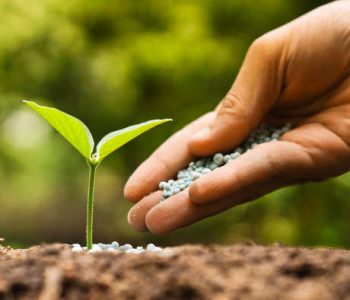 POT Stock Plunges On Weak Profits
Potash Corp of Saskatchewan Inc (NYSE:POT) reported a lower-than-expected quarterly profit, sending shares of POT stock plummeting in early Thursday trading.
The Canadian fertilizer company reported sales of $1.06 billion in the fourth quarter, ended December 31, 2016, down 21% from $1.35 billion during the same period a year earlier. Net earnings plunged to $59.0 million, or $0.07 per share, down from $201.0 million, or $0.24 per share, a year earlier. According to a survey conducted by Reuters, analysts on average had expected earnings of $0.09 per share. (Source: "BRIEF-Potash Corp posts Q4 earnings of $0.07 per share," Reuters, January 26, 2017.)
"Global phosphate markets remained subdued during the fourth quarter as record Chinese exports and seasonally slow demand in India offset stronger shipments to Latin America," wrote the company in a news release. "Prices for most products were generally stable, but remained well below those of the previous year." (Source: "Q4 & Year-End: PotashCorp Announces Preliminary Full-Year 2016 Earnings," Potash Corp of Saskatchewan Inc, January 26, 2017.)
Shares of POT stock plunged $0.89 per share, or 4.5%, to $18.97.
The report is just the latest sign of the ongoing struggle in the fertilizer industry, and the broader agriculture space more broadly.
Spot potash prices are nearing decade lows, under pressure from lower farm incomes and a looming supply glut. Potash Corp executives expect the company to earn between $0.35 to $0.55 per share in 2017. This is roughly flat from the $0.40 per share the fertilizer company saw through full-year 2016.
Low prices could force Potash Corp to write down the value of several of its assets. In the press release, executives announced that the carrying value of certain properties would be assessed for impairment. The company added that the process is expected to complete no later than late February. (Source: Ibid.)
None of this is good news for income investors. PotashCorp has cut its dividend twice over the past two years, and currently pays an annual distribution of $0.40 per share. But, with most of its profits being paid out to shareholders, there isn't a lot of cash left over to fund operations. Analysts are growing concerned the company could announce another dividend cut in 2017.
Beyond the dividend, shareholders will be watching merger talks between Potash Corp and rival Agrium Inc. (NYSE:AGU) close. The two companies announced a plan to merge in September, combining fertilizer operations in a bid to cut costs.
On Wednesday, Agrium's chief executive officer said that the merger had received regulatory approval from Russia and Brazil. Investors are still awaiting approval from China, Canada, and the United States. While no delays are expected, any regulatory resistance could create another problem for POT stock. (Source: "UPDATE 2-Potash Corp outlook disappoints, fertilizer slump deepens," Reuters, January 26, 2017.)