POT Stock: Merger With Agrium Inc. Good News for Dividend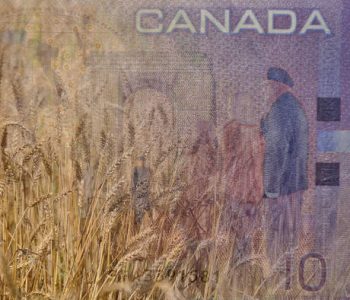 POT Stock Investors May See Jump in Dividend
Today, Potash Corporation of Saskatchewan Inc.'s (TSE:POT) announced plans to merge their operations with Agrium Inc. (TSE:AGU) in a deal that would create a global agricultural giant with an enterprise value of $36.0 billion.
The merger, which will combine PotashCorp's fertilizer assets with Agrium's global direct-to-farmer retail network to create an agricultural giant, will create significant cash flow generation and the new entity will target a stable and growing dividend for investors in POT and AGU stocks. (Source: "Agrium and PotashCorp to Combine in Merger of Equals to Create a World-Class Integrated Global Supplier of Crop Inputs," Potash Corporation of Saskatchewan Inc., September 12, 2016.)
The new firm will be the world's top producer of potash and number-two producer of nitrogen fertilizer, with operations in 18 countries and more than 20,000 employees worldwide.
"With major capacity expansion projects essentially complete at each company, the new company's low financial leverage, and significant cash flow generation, the combined company will have flexibility to return excess capital to shareholders and invest in growth initiatives," the statement announcing the merger says. (Source: Ibid.)
POT Stock: Jump in Dividend Yield to 4% Possible?
Investors in PotashCorp stock are likely to benefit from this marriage of equals as the combined entity plans to maintain the dividend payments which investors in Agrium stock are getting.
Dividend yield on AGU stock is currently at 3.8%, while POT stock is offering a 2.41% dividend yield to its investors.
"Subject to market conditions and Board approval at the time of closing, the new company expects to establish a dividend payment equal to the current Agrium level, adjusted for the new share count," the statement reads. (Source: Ibid.)
The price of Potash stock dropped 1.8% after the merger news, while Agrium stock was trading lower by 3.3%.
According to the details of the merger agreement, which is still subject to regulatory approval, investors in POT stock will receive 0.400 common shares of the new company for each common share of PotashCorp they own, while AGU stock-holders will receive 2.230 common shares of the new company for each common share of Agrium they own.
Following the close of the transaction, Potash shareholders will own approximately 52% of the new company and investors in Agrium stock will own approximately 48% on a fully diluted basis. (Source: Ibid.)