PNC Financial Services Inc Announces 8% Dividend Hike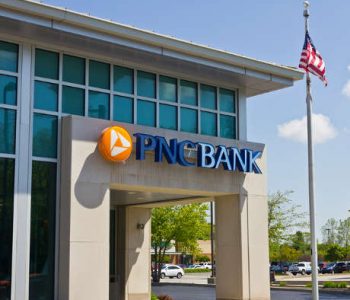 The financial crisis hammered bank stocks, but one company is still finding ways to reward shareholders.
On Thursday, July 7, PNC Financial Services Group Inc (NYSE:PNC) declared a quarterly cash dividend of $0.55 per share. This represents an eight percent increase from the second quarter dividend of $0.51 per share. The declared dividend is payable on August 5, 2016 to shareholders of record on July 18. (Source: "PNC Raises Common Stock Dividend to 55 Cents Per Share," PNC Financial Services Group Inc, July 7, 2016.)
"Today's board action provides an expanded and well-deserved return to our shareholders," said PNC's chairman, president and chief executive officer, William S. Demchak. "Our strong capital levels, extensive products and services, and Main Street delivery position PNC to continue supporting our clients, investing in our businesses and delivering greater shareholder value over the long term."(Source: Ibid.)
The decision is just the latest sign of strength for the financial services giant. Bank dividends have been slashed over the last few years as companies started hoarding profits to rebuild their damaged balance sheets. PNC, however, was one of the few large U.S. banks to escape the financial crisis largely unscathed due to slower growth and cautious underwriting standards.
That same pattern seems to be playing out again this credit cycle. Last month, the company passed the Federal Reserve's stress tests with flying colors. At the low point of a hypothetical recession, the Fed estimated PNC's common equity tier 1 ratio—a measure of financial stability—would be 6.1%. This was well above the minimum guidelines laid out by the central banks and one of the best ratios in the industry. (Source: "PNC Receives No Objection To Its Capital Plan," PNC Financial Services Group Inc, June 29, 2016.)
Thursday's dividend hike could be just the beginning for shareholders. According to the same press release, the Federal Reserve also approved up to $2.0 billion in share buybacks beginning in the third quarter of 2016. Investors hope to hear more details during the company's conference call when PNC reports earnings next week. (Source: Ibid.)