PLYM Stock: This 9.2% Yield Is Worth a Look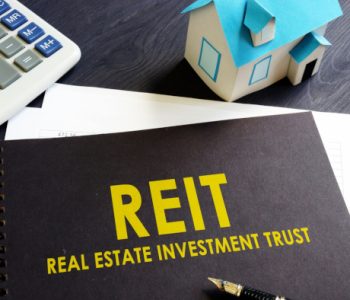 iStock.com/designer491
Little-Known Stock Provides Big Payouts
Income investors are no strangers to the real estate sector. Thanks to a stable business model, real estate investment trusts (REITs) have a reputation of paying generous dividends.
However, as investors searched for yields over the last several years, prices of the most well-known real estate companies have already been bid up. And due to the inverse relationship between dividend yield and stock price, the hottest REITs in today's market can no longer offer a high yield.
That's why in this article, I want to talk to you about a real estate company that most people have never heard of, Plymouth Industrial REIT Inc (NYSEAMERICAN:PLYM). As the name suggests, Plymouth Industrial REIT specializes in industrial real estate. Headquartered in Boston, Massachusetts, the company owns and manages a portfolio of 51 properties totaling approximately 9.5 million square feet.
PLYM is a relatively new name in the business, as the company completed its initial public offering just over a year ago. However, the amount of dividends it manages to dish out has been nothing short of impressive. Right now, Plymouth Industrial REIT pays quarterly dividends of $0.375 per share, which comes out to an annual yield of 9.2%.
PLYM Stock: A Unique Investment Opportunity
One of the reasons why the company can afford to have such a generous dividend policy is its targeted investment strategy. Management estimates that the total industrial real estate market in the U.S. has a value of approximately $1.0 trillion, but REITs only own approximately eight percent of the total U.S. industrial real estate at the moment. The fragmented nature of this market allows REITs like Plymouth Industrial REIT Inc to acquire industrial assets from private operators at attractive prices. (Source: "Investor Presentation August 2018," Plymouth Industrial REIT Inc, last accessed September 12, 2018.)
For instance, the company acquired its 667,000-square-feet South Bend portfolio last year for $26.5 million, achieving a capitalization rate of 9.2%.
And while Plymouth Industrial REIT is a rather small player in the business, it manages to have a well-diversified portfolio. The company's 51 properties are located across nine states and are leased to more than 90 tenants coming from 17 different industries. As of August 2018, no single industry contributed more than 20% to the company's total rental revenue.
Furthermore, even though real estate is not exactly known for its growth, the demand for industrial real estate could see a solid boost due to the booming e-commerce industry. Thanks to rising e-commerce sales, online vendors are moving distribution centers closer to consumers. With a portfolio of warehouses and distribution centers, Plymouth Industrial REIT Inc stands ready to benefit from this trend.
Plymouth Industrial REIT Inc: Generating Oversized Cash Flow
Of course, in this day and age, a dividend yield approaching double-digits does not look like the safest bet. The good news is, if you are concerned about PLYM stock's dividend safety, the company's latest earnings report should be reassuring.
In the second quarter of 2018, Plymouth Industrial REIT generated adjusted funds from operations of $0.42 per share while declaring a quarterly cash dividend of $0.375 per share. Therefore, the company had a payout ratio of 89%, leaving a margin of safety. (Source: "Plymouth Industrial REIT Reports Second Quarter Results and Affirms Guidance," Plymouth Industrial REIT Inc, August 8, 2018.)
By the end of June 2018, the company's total portfolio had a solid occupancy rate of 93.4%.
During the quarter, Plymouth Industrial REIT purchased two single-tenant industrial properties totaling 270,000 square feet for a total of $15.68 million. These two properties, which are located in the Chicago metropolitan area, are projected to provide an initial return of eight percent.
At the same time, the company has reconciled its balance sheet. From April to July, Plymouth Industrial REIT completed $135.0 million in financing, which essentially eliminated its variable and higher interest rate debt. As it stands, 80% of the company's total debt is fixed at an average rate of 4.13%.
With interest rates on the rise, this was certainly a good move, as it would help limit the REIT's interest expense going forward.
The Bottom Line on Plymouth Industrial REIT Inc
Because Plymouth Industrial REIT Inc is a new player in the industrial real estate business, it has yet to establish a track record of paying consistent dividends. But since the company has a stable business model in place and makes enough money to cover the payout, PLYM stock's 9.2% yield is still worth a look.