The 10 Best Places to Retire in Florida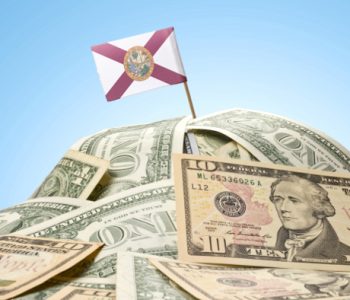 Top Places to Retire in Florida
Choosing where to retire is one of the most important decisions you'll make. Shifting from the workforce to being a retiree is a life-altering process that will largely dictate how those next decades of your life will play out, freed from the constraints of the daily grind. And of course, you'll want to find the best places to retire in 2017.
Having said that, retirement has never been more complicated. With manufacturing jobs on the way out and the rising prominence of white-collar work in developed nations, people are finding it easier to work longer than ever. That doesn't mean they aren't looking for the cheapest place to retire, or the best states to retire, but it does mean that the transition is taking on some new qualities.
Take for instance that a survey of members of the AARP, a non-profit retiree interest group, revealed most expect to work into their 60s and 70s. While this might be some people's nightmare scenario, there are some benefits to working well into life's later stages. According to reports from the AARP, work engagement can help support cognitive health, slow mental decline, and lessen isolation. But for some, the prospect of working beyond 65 isn't so much based on want or health, but rather necessity, as savings plans have experienced erosion over the years, especially in regards to private pensions. (Source: "Will there be a retirement age in the future?" World Economic Forum, February 17, 2016.)
Which makes finding the best places to retire in America all the more important. Whether you want to take that retirement at 65 or 95 or somewhere in-between, either you'll be waiting longer for the day you separate from the workforce or you'll be spending more time away from the grind. In either case, finding the top place to retire is critical.
Best State to Retire in the United States 
When trying to find the best places to retire, it's first and foremost most important to narrow your search. The world is a big place with many different options for those looking to settle down. Some dream of Italian coastlines or a log cabin sitting on a Canadian lake. For our purposes, we'll be focusing in on the U.S. and one of the most well-known retirement destinations in the world: Florida.
Just how popular is Florida as a retirement destination? According to a Pew Research Poll, "the sunshine state "is one of the grayest in the Union. A total of 19.1% of residents are 65 or older, good enough for the highest percentage in the U.S.
West of Orlando sits Sumter County, the only county in the U.S. where more than half of residents (52.9%) are 65 and older. Florida's reputation as the destination state for retirees is well-earned. (Source: "Where do the oldest Americans live?" Pew Research Center, July 9, 2015.)
With this in mind, you'll want to know what the top places to retire in Florida are.
There's a fair few other reasons Florida consistently ranks as one of the best places to retire in America. The weather is obviously a huge draw. For those fleeing from the north, a life free from battling winter snow can be especially appealing.
It also is one of the largest (third by population), richest (fourth by gross state product) and fastest-growing in terms of residents (seventh). (Source: "Regional Economic Accounts," Bureau of Economic Analysis, December 7, 2016.)
All of these factors are boons to a state that hopes to be the cheapest place to retire. After all, bringing in a population with relatively large amounts of leisure time and disposable income can help boost the economy, and therefore become more desirable for others to move to, creating an industry around servicing these people, and so on.
All that being said, we've compiled a list of the top places to retire in Florida. Before we get to the list, however, let's elaborate on the methodology used to determine the top spots.
The following destinations were evaluated based on over a dozen different categories by Niche, a web site that compares neighborhoods. The site claims to have evaluated nearly 20,000 locations and ranked over 10,000 using a variety of metrics. These include crime rates, percentage of residents 65 or older, weather, access to doctors, incoming retirees, etc. (Source: "2016 Best Places to Retire Ranking Methodology," Niche, 2016.)
While this of course does not touch upon every single consideration when looking where to retire (real estate cost is factored in, for instance, but relative price of goods is not), it is a fairly comprehensive metric that provides a solid picture of the top 10 best places to retire in Florida.
The Top 10 Best Places to Retire in Florida
Rank    Destination
| | |
| --- | --- |
| 1 | Warm Mineral Springs |
|  2 | Timber Pines |
| 3 | Cypress Lake |
| 4 | Hillsboro Beach |
| 5 | Brookridge |
| 6 | South Palm Beach |
| 7 | Boulevard Gardens |
| 8 | Englewood |
| 9 | Pelican Bay |
| 10 | Estero |
(Source: "2016 Best Places to Retire in Florida," Niche, 2016.)

10. Estero 
Estero is a Florida town that sits a roughly two-hour drive south of Tampa and two hours northwest of Miami. As such, while not exactly neighboring two of Florida's larger metropolitan areas, neither is it stuck out in the boonies. It is also borders Fort Myers, for those looking to escape the smaller town feel for a more city-like experience.
Estero does have some drawbacks, most notably the cost of living, which received a "C" grade. But in terms of access to doctors, fitness facilities, and other amenities meant to keep retirees living healthy and strong lives, it's one of the best places to retire in Florida and one of the best places to retire in the United States.
9. Pelican Bay

With a whopping three-quarters of the population aged over 65, you can see why Pelican Bay is ranked. Seniors love this place.
Like Estero, it does have a problem with cost of living, which makes sense. Pelican Bay is a short drive south of Estero, edging closer to the southern tip of Florida, and therefore more beautiful beaches to explore.
8. Englewood

Heading north of Fort Myers now and within an hour-and-a-half drive of Tampa, we hit Englewood.
The cost of living, a problem area for our previous two entries, is sorted in Englewood, which sees costs come down enough to earn it a "B" grade in that category.
7. Boulevard Gardens

Our first true city suburb, Boulevard Gardens is for those retirees looking to keep close to the hot spots and action. A short 30-minute drive to South Beach in Miami, Boulevard Gardens has the lowest percentage of senior residents on the list with just a hair under 30%, but it also boasts the highest growth percentage of retiree newcomers at 8.7%. As such, it makes Boulevard Gardens perhaps the most unique destination on this list in that it's younger and more urban, but at the same time is an up-and-coming retiree spot that you don't want to miss.
6. South Palm Beach

Heading north now, away from Boulevard Gardens, and you come to South Palm Beach, about an hour north of Miami's downtown core.
As you would expect, the cost of living again rises here, as you're closer to Miami. At the same time, the cost of goods is offset by the many other benefits you receive upon moving to South Palm Beach, like a relatively crime-free neighborhood, a lot of great nearby facilities, and a prime location to schedule day trips into Miami.
5. Brookridge

It seems Orlando, one of Florida's major metropolitan areas, doesn't get much love from the retiree community, as we've only alternated between Miami and Tampa. Brookridge is no exception. We're back to a Tampa suburb now, this one about an hour's drive north of the city.
As we climb the list, we'll see the general affordability go up. Of course, all the coveted services offered by the previous communities are still included, but without some of the drawbacks in terms of cost of living. Brookridge does lag a little behind regarding civic centers and fitness facilities, however.
4. Hillsboro Beach

It seems northern Miami suburbs are a great place for those looking to retire.
Hillsboro ranks among the highest on this list in nearly every category, except for affordability. Seeing as how Miami is one of the most desirable destinations in Florida, one would expect to incur a higher cost of living for being close to one of the most vibrant and attractive cities in the country.
3. Cypress Lake

Another score for Fort Myers, Cypress Lake sits closer to the small city than any other destination on this list.
With a smaller population of older residents and a relatively low rate of growth, at 41.8% and 2.7% respectively, Cypress Lake is not a "seniors only" type of neighborhood, but rather a retiree-friendly area where potential residents can experience both urban indulgences and some of the quieter aspects of work-free living.
2. Timber Pines
This Tampa suburb (seriously, do no seniors want to retire in Orlando?) has the largest share of residents over 65 at a staggering 83%. And that number is rising rapidly; the neighborhood is growing at about 5.3% annually.
Good enough for second on our list, Timber Pines is clearly going all in on senior living. It hits all the important metrics high up on the rankings, but there is one catch: it has one of the lowest rankings when it comes to access to golf. So for 9 iron enthusiasts, if that's deal-breaker, you might want to look elsewhere to tee off.
1. Warm Mineral Springs

Warm Mineral Springs, our winner for best place to retire in Florida, sits about halfway between Fort Myers and Tampa. It scores high on all metrics, but most importantly, it is the best rated in the crucial cost of living category.
So for those looking to have it all—affordability, access to urban centers, a high percentage of 65 or older residents, good facilities, warm weather, crime-free living—Warm Mineral Springs has all of those in spades.
Now what are you waiting for? Either get to shopping for condos or, if you're still a few good years from retiring, juice that RSP!