Pinnacle Foods Increases Quarterly Dividend by 12%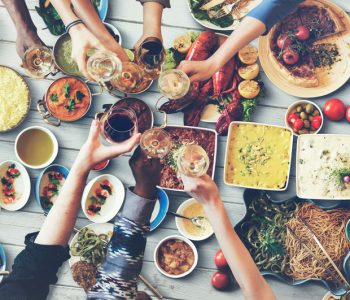 Boulder Brands Acquisition Improving Cash Flows
Pinnacle Foods Inc. (NYSE:PF) said its board has approved an increase of approximately 12% in the company's quarterly cash dividend to $0.285 per share, from $0.255.
The dividend will be payable with the third quarter of 2016 dividend on October 10, 2016. On an annualized basis, the new dividend increases to $1.14 per share from the previous annualized rate of $1.02 per share, the company said in a statement. (Source: "Pinnacle Foods Inc. Announces Double-Digit Increase in Quarterly Dividend," GlobeNewswire, August 16, 2016.)
"The dividend increase announced today reflects our continued confidence in our business and the strong cash flow it generates," Pinnacle Foods Chief Executive Officer Mark Clouse said in the statement. "It is also consistent with our target of maintaining a dividend payout ratio of approximately 50% of net earnings."
Headquartered in Parsippany-Troy Hills, NJ, Pinnacle Foods is a producer, marketer, and distributor of branded food products, employing 5400 employees.
While announcing its results on July 26, the company said its second-quarter diluted earnings per share rose 5.4% $0.39, compared to $0.37 in the year-ago quarter.
Net sales in the second quarter surged 19.7% compared to the same period last year, largely reflecting the benefits of the Boulder Brands acquisition, which contributed $123 million in the quarter, and growth of 1.6% from North America retail.
"Strength of both the base business and the Boulder Brands acquisition fueled the results in the quarter," according to the earning statement. (Source: "Pinnacle Foods Reports Strong Second Quarter Results and Raises Guidance for the Year," Pinnacle Foods Inc., July 28, 2016.)
The company also raised its guidance for the adjusted diluted earnings per share (EPS) for 2016 to a range of $2.10-$2.15, versus its previous range of $2.08-$2.13, on expectations that Boulder Brands will contribute approximately $0.07-$0.08 EPS compared to the previous guidance of approximately $0.05.
Pinnacle Foods acquired Boulder Brands in November last year in a transaction valued at $975 million in order to strengthen its position in growing and complementary health and wellness categories.  The transaction also expanded Pinnacle's presence in the natural and organic retail channel and provided the company with a new growth platform in refrigerated foods. (Source: "Pinnacle Foods to Acquire Boulder Brands," PR Newswire, November 24, 2015.)
At the time of acquisition, Pinnacle had anticipated a 50% increase in Boulder Brands' 2015 consensus-adjusted earnings before interest, taxes, depreciation, and amortization (EBITDA) of $62.0 million by achieving a combination of synergies and previously identified cost savings. (Source: Ibid.)
Pinnacle shares have surged about 25% since February 9 this year and they were trading at $49.70 in New York during early hours.