Pinnacle Entertainment Inc Announces $50 Million Stock Repurchase Program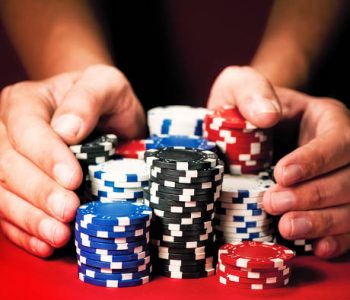 New Stock Buyback Program Won't Affect Pinnacle's Debt Leverage Profile
On Monday August 15, Pinnacle Entertainment Inc. (NASDAQ:PNK) announced that its board of directors has approved a new $50.0 million share repurchase program. The company plans to fund the stock buybacks under the new program without increasing its debt leverage profile. (Source: "Pinnacle Entertainment Announces New $50 Million Stock Repurchase Program," Pinnacle Entertainment Inc., August 15, 2016.)
Pinnacle Entertainment owns and operates 15 gaming entertainment businesses located in Colorado, Indiana, Iowa, Louisiana, Mississippi, Missouri, Nevada, and Ohio. The company also holds a majority interest in the racing license owner, as well as a management contract, for Retama Park Racetrack, located outside of San Antonio, Texas.
Today's Pinnacle Entertainment was formed when the former company sold its real estate assets to Gaming and Leisure Properties Inc (NASDAQ:GLPI). Despite being spun off less than four months ago, the new company has already completed a share repurchase program.
Pinnacle's board of directors authorized a $50.0 million stock buyback program in May 2016. The company has completed the buybacks by repurchasing 4.53 million shares for $50.0 million through July 2016.
While buybacks are increasing, Pinnacle's business has declined. Last week, the company reported financial results for the second quarter. Pinnacle generated $566.2 million of revenue, a 2.7% decrease year-over-year. Management said that it was due to abnormally low table games hold percentage at the company's L'Auberge and Ameristar East Chicago businesses. They estimated that low table games hold impacted revenue by about $9.0 million. (Source: "Pinnacle Entertainment Reports 2016 Second Quarter Financial Results," Pinnacle Entertainment Inc., August 9, 2016.)
Losses from continuing operations widened from $15.8 million in the year-ago period to $489.2 million. Generally accepted accounting principles (GAAP)-diluted net loss per share was $8.04, compared to income of $0.34 per share in the prior-year period. However, Pinnacle's bottom-line results were negatively affected by the completion of the GLPI transaction.
Note that Pinnacle has agreed to acquire the operations of The Meadows Racetrack and Casino for $138 million. The transaction is subject to regulatory approvals and is expected to close in September 2016.