Physicians Realty Trust: A 4.9% Yield Investors Can Count On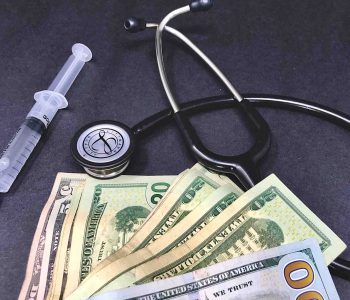 Here's a Safe Dividend Stock to Consider
If you've been hunting for dividends, you'll know that, in this bloated stock market, high-yield stocks that are reliable are getting harder and harder to find.
The reality is, while there's no shortage of solid dividend-paying stocks, most of them have enjoyed huge rallies during the bull market over the past year. As investors bid up their share prices, their dividend yields became lower.
And that, dear reader, is why Physicians Realty Trust (NYSE:DOC) could be a good opportunity right now.
Physicians Realty is a self-managed health-care real estate company. Structured as a real estate investment trust (REIT), it owns, manages, develops, and acquires health-care properties that are leased to physicians, hospitals, and health-care delivery systems.
As of March 31, the REIT's portfolio consisted of 274 assets with an average asset size of 53,100 square feet. Management has a strong emphasis on tenant quality, with 62% of the REIT's tenant base being investment-grade health systems. (Source: "Investor Presentation: June 2021," Physicians Realty Trust, last accessed August 2, 2021.)
The company's property portfolio is very diverse. At the end of March, its properties were spread across 31 states, with no metropolitan statistical area representing more than eight percent of the portfolio's total leasable square footage. At the same time, the portfolio is diversified across different health-care operators. No single operator was responsible for more than six percent of the company's annual base rent.
Excellent Financial Performance
Health-care properties are one of the most resilient types of real estate. Indeed, that resilience was reflected in Physicians Realty's operating performance last year amid the COVID-19 pandemic.
In its fourth-quarter 2020 earnings report, the REIT's president and chief executive officer, John T. Thomas, said, "From the onset of the pandemic through December 31, 2020 we collected cash equal to over 99% of all rent and other charges due from our tenants, culminating in the collection of 99.6% of rent due in the fourth quarter." (Source: "Physicians Realty Trust Reports Fourth Quarter 2020 Financial Results," Physicians Realty Trust, February 25, 2021.)
He continued, "We ended 2020 with the lowest outstanding accounts receivable balance we have ever had as a percentage of revenue and an occupancy rate of 96%, the highest of all public owners of medical office facilities."
Compared to other REITs, these numbers are impressive.
Now, remember how I said that solid dividend stocks have become more expensive? Given Physician Realty Trust's resilience, one might think the price of DOC stock must have been bid up during the market rally. But that's not really the case. The stock was trading around $20.00 per share before the pandemic-induced stock market crash in March 2020. Today, Physicians Realty Trust stock is at $18.85.
In other words, this is a solid REIT with a lower share price than it had before the pandemic.
On the dividend front, DOC stock now pays $0.23 per share on a quarterly basis—the same amount it was paying in the last several years. And that means Physicians Realty Trust stock now yields 4.9%, which is actually higher than its pre-pandemic yield.
Where does a 4.9% yield stand in today's market?
Well, the average dividend yield of all S&P 500 companies is just 1.3% at the moment. (Source: "S&P 500 Dividend Yield," multpl.com, last accessed August 2, 2021.)
Simply put, because DOC stock didn't shoot through the roof like many other solid dividend payers, it still offers a very attractive yield to income investors.
Due to the pandemic, quite a few REITs had to cut back their dividends last year. Physicians Realty Trust stock, on the other hand, not only maintained its distributions, but also covered its payouts with ease.
In full-year 2020, the REIT generated normalized funds from operations (FFO) of $1.05 per share, which actually represented an improvement over the $0.99 per share of normalized FFO it earned in 2019. The 2020 amount was in excess of DOC stock's four quarterly dividends totaling $0.92 for the year.
In the first quarter of 2021, the company's normalized FFO came in at $0.27 per share, up from $0.26 in the same period last year. The amount was above its quarterly dividend payment of $0.23 per share. (Source: "Physicians Realty Trust Reports First Quarter 2021 Financial Results," Physicians Realty Trust, May 5, 2021.)
Notably, the company's medical office building portfolio, which represents about 93% of its consolidated leasable square footage, achieved same-store cash net operating income growth of 2.4% in the first quarter.
At the end of March, Physicians Realty's property portfolio was 96% leased out, with a weighted average remaining lease term of 6.6 years. Combining these numbers with the recession-proof nature of the health-care industry, the REIT should be well positioned to generate a predictable stream of cash flow.
Furthermore, Physicians Realty Trust stock is investment-grade-rated by S&P Global Ratings, Fitch Ratings, Inc., and Moody's. The company has $694.0 million available under its revolving credit facility. With strong liquidity and access to capital, the REIT has the ability to pursue acquisition opportunities.
Bottom Line on Physicians Realty Trust
Physicians Realty Trust is well positioned to capitalize on a major demographic trend: population-aging. It's estimated that about 10,000 baby boomers in the U.S. turn 65 every day. As people get older, the demand for health care tends to increase. As the owner of a high-quality health-care real estate portfolio with a heavy focus on medical office buildings, Physicians Realty stands to benefit.
Add everything up and it's easy to see why DOC stock deserves the attention of dividend investors.