Physicians Realty Trust: 1 Top Dividend Stock for the Next 10 Years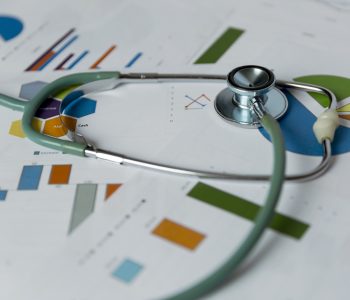 iStock.com/artursfoto
This REIT Pays Out 6%
Today's post highlights an expanding American industry. As longtime readers know, following the winners of big secular trends can be a great investment strategy. And these days, the boom in healthcare is in full force.
As baby boomers grow older, they'll need more tests, more medicine, and more doctor visits. This trend represents one of the stock market's greatest tailwinds over the next few decades. And we've seen it driving share prices higher for many industries, from insurance and pharmaceuticals to biotech and medical supplies.
Take Physicians Realty Trust (NYSE:DOC). Over the years, this real estate investment trust (REIT) has built a sprawling property empire worth over $4.2 billion. And thanks to a growing stream of distribution income, dividend hunters have taken notice.
The company runs a simple business. The partnership buys properties, collects rent from tenants, then passes on the income to shareholders. Most of these renters consist of doctors or other medical professionals.
These deals tend to be more lucrative than traditional apartment leases. Tenants tend to sign longer-term contracts, which results in more predictable cash flow. In the case of Physicians Realty Trust, the weighted average lease term comes in at 8.2 years. (Source: "Bank of America Merrill Lynch Healthcare Conference Presentation May 2018," Physicians Realty Trust, last accessed May 15 2018.)
And those cash flows will likely keep growing, too. Analysts project that America's ranks of seniors will grow considerably over the coming decades. This will have a huge impact on medical expenditures, given that individuals aged 65 and over spend three times more on healthcare per person than other groups. (Source: Ibid.)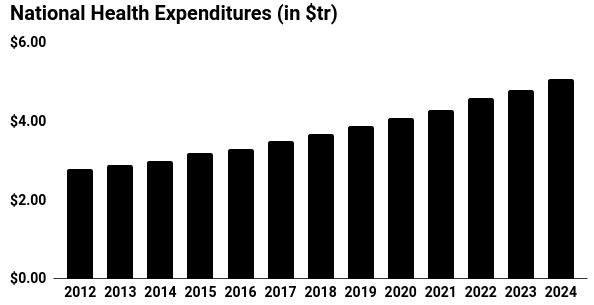 (Source: Ibid.)
Physicians Realty Trust has positioned itself right in the middle of this boom. To meet the growing demand for healthcare, the country will need more doctors, more hospitals, and more medical providers. That will push up demand for office space, keeping rents and occupancy rates strong. For investors, this should translate into a growing income stream.
Today, Physicians Realty Trust pays out a quarterly distribution of $0.23 per unit. That comes out to an annual yield of 6.1%.
That payout will likely keep growing, however. Since going public in 2013, management has passed on several distribution hikes. And as the partnership continues to grow its property portfolio, shareholders will likely share in the bounty.
In other words, this could be one top dividend stock for the next 10 years.