Phillips 66 Partners LP: Get Ready for Another Dividend Increase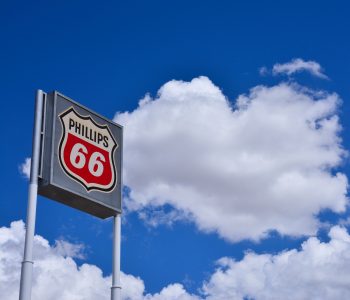 iStock.com/StockPhotoAstur
A Dividend Growth Stock You Likely Haven't Considered
If you want to get a pay raise from your income portfolio next month, then look no further than Phillips 66 Partners LP (NYSE:PSXP).
Headquartered in Houston, Texas, Phillips 66 Partners LP is a master limited partnership (MLP) created by energy company Phillips 66 (NYSE:PSX) to own, develop, operate, and acquire midstream energy assets. Its portfolio consists of primarily fee-based crude oil, refined petroleum products, and natural gas liquid transportation pipelines and storage terminals.
If you have been following the markets, you would know that the energy sector hasn't really been in the best of shape. Even though oil and gas prices have rebounded quite a bit over the past several months, they still have a long way to go before making a full recovery from the commodity price crash in 2014. And as a result, many energy companies are still deep in the doldrums.
And that's why Phillips 66 Partners LP is special. The partnership generates most of its cash flows by providing transportation and storage services to Phillips 66 and third-party customers through long-term, fee-based commercial agreements. At the same time, the contracts often have minimum volume commitments and inflation escalators. Therefore, the partnership limits its direct exposure to commodity price fluctuations and can generate steady cash flows through thick and thin.
Moreover, because PSXP is structured as an MLP, it must pay out most of its available cash to investors in the form of regular distributions. Thanks to this distribution requirement, unitholders of the partnership have been collecting a tidy income stream.
That income stream has been growing, too. When Phillips 66 Partners LP was formed in 2013, it had a minimum quarterly distribution rate of $0.2125 per unit. Its first payment of $0.1548 per unit in November 2013 represented a prorated amount corresponding to the minimum distribution rate. Since then, the partnership has raised its payout every quarter. With the latest payment of $0.6780 per unit made in February 2018, PSXP's quarterly distribution rate has grown by a whopping 219% since its inception. (Source: "Distribution History," Phillips 66 Partners LP, last accessed March 27, 2018.)
Trading at $47.05 apiece, Phillips 66 Partners offers an annual distribution yield of 5.8%.
In the beaten-down energy sector, a 219% distribution growth in less than five years is truly remarkable. What's more is that the partnership also has solid financials to back those distribution hikes. In the fourth quarter of 2017, Phillips 66 Partners generated $172.0 million in distributable cash flow while paying out $129.0 million of total cash distributions. That translated to a distribution coverage ratio of 1.33 times, leaving a sizable margin of safety. (Source: "Phillips 66 Partners Reports Fourth-Quarter 2017 Earnings," Phillips 66 Partners LP, February 2, 2018.)
In full-year 2017, the partnership earned $572.0 million in distributable cash flow. Given its total cash distributions of $449 million, PSXP had a coverage ratio of 1.27 times for the year.
The business has also been growing. Phillips 66 Partners' $572.0 million of distributable cash flow for 2017 represented a 50% increase from 2016. The partnership's adjusted earnings before interest, tax, depreciation, and amortization totaled $754.0 million in 2017, up 60% from the prior year.
Here's the best part: in the latest earnings report, Phillips 66 Partners' Chairman and Chief Executive Officer, Greg Garland, said that the partnership is on track to deliver 30% five-year distribution compound annual growth rate through 2018. This means another distribution hike could be on the way.
Looking at Phillips 66 Partners' previous payout schedule, the general partner's board of directors usually declares its first-quarter distribution in mid- to late April, with the distribution checks mailed out in May. Given the partnership's growing business and solid financial position, PSXP stock investors will likely get another pay raise next month.