PG Stock Earnings: Will Procter & Gamble Co Raise Its Dividend in 2019?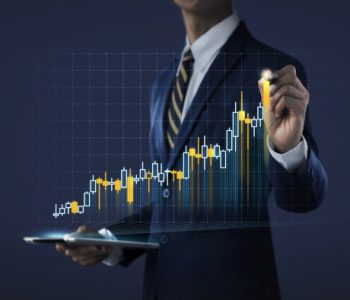 iStock.com/Ong-ad Nuseewor
What Dividend Investors Can Expect From PG Stock in 2019
If you've been following this column, you'd know that I'm a big fan of established dividend-paying stocks in defensive industries. While these companies look "boring" compared to the high-flying tech stocks, they can be much more resilient when market sentiment turns bearish. And Procter & Gamble Co (NYSE:PG) stock just proved that point again.
Headquartered in Cincinnati, Ohio, Procter & Gamble Co has been around for well over 100 years. It runs a massive consumer staples business, and many of its brands have become household names, such as "Tide," "Downy," "Pantene," and "Gillette."
Like I said, selling these products is not exactly an exciting business. However, the business is extremely durable. When a recession arrives, people may not buy as many new cars as before, but they'll still need laundry detergent and paper towels.
As a result, Procter & Gamble has thrived through thick and thin. And this particular quality has made it an investor favorite during the latest market downturn.
The U.S. stock market had a huge sell-off in the fourth quarter of 2018, with the S&P 500 Index plunging a whopping 14%. PG stock, on the other hand, managed to surge 10.4% during this period.
And now, the company is about to report earnings again. Let's see what the latest PG stock news could mean for income investors.
Stats on PG Stock
| | |
| --- | --- |
| Earnings Per Share Estimate | $1.21 |
| Change From Year-Ago Earnings Per Share | 1.7% |
| Revenue Estimate | $17.14 Billion |
| Change From Year-Ago Revenue | -1.5% |
| Earnings Beaten in Past Four Quarters | 4 |
(Source: "The Procter & Gamble Company (PG)," Yahoo! Finance, last accessed January 16, 2019.)
First, keep in mind that Procter & Gamble operates around a fiscal year that ends on June 30. So the reporting period we're looking at—the three months ended December 31, 2018—would be the second quarter of its fiscal year 2019.
At the top line, Wall Street expects the company to generate $17.14 billion of revenue, which would represent a 1.5% decline year-over-year. The bottom line number, on the other hand, is projected to improve. On average, analysts estimate that P&G would earn a profit of $1.21 per share in the quarter, up 1.7% from the year-ago period. (Source: Ibid.)
P&G is scheduled to release its earnings report on Wednesday, January 23 before market open. If the company manages to beat these figures, it could give investors a reason to continue warming up to PG stock.
Note that over the past 12 months, Procter & Gamble has beaten analysts' earnings per share estimates in all four quarters.
Now, onto a more important question: Will PG stock increase its dividend?
Will Procter & Gamble Increase Its Dividend in 2019?
Well, you need to understand that Procter & Gamble has been paying uninterrupted dividends for 128 years and has raised its payout in each of the last 62 years. (Source: "P&G Declares Dividend Increase," Procter & Gamble Co, April 10, 2018.)
For a company with this kind of track record, management will definitely want to continue the dividend hike streak. The big question is, does P&G have the resources for another payout increase?
The answer is yes.
In Procter & Gamble's fiscal 2018, the company generated core earnings of $4.22 per share while declaring total dividends of $2.786 per share. That translated to a payout ratio of 66%, leaving a wide margin of safety. (Source: "P&G Announces Fourth Quarter and Fiscal Year 2018 Results," Procter & Gamble Co, July 31, 2018.)
In the first quarter of its fiscal 2019, P&G's core earnings came in at $1.12 per share. The amount not only represented a three-percent increase year-over-year, but also easily covered its quarterly dividend payment of $0.7172 per share. (Source: "P&G Announces Fiscal Year 2019 First Quarter Results," Procter & Gamble Co, October 19, 2018.)
P&G's board of directors usually reviews the dividend policy in April. Given the company's current financial situation, expected earnings growth, and management's willingness to return cash to investors, I expect PG stock to deliver a low- to mid-single-digit dividend increase in April 2019.