PG Stock: Earn a "Hidden" 9.4% Yield From Procter & Gamble Co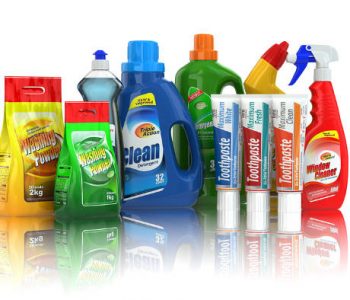 istockphoto
PG Stock Pays Secret 9.4% Yield
You might not realize it, but Procter & Gamble Co (NYSE:PG) stock gushes income.
PG stock pays a "hidden" 9.4% yield. However, you won't see this payout listed on Yahoo! Finance. You certainly won't read about it in the paper. 
Wall Street loves these hidden yields. Warren Buffett exploited this trick for years to crush the stock market. and investors who find these secret distributions have a huge edge over everybody else.
Let me explain.
Procter & Gamble's Hidden Payout
To explain the idea of "hidden yields", let's use an analogy.
You're starving and you can have one slice of pie. Would you rather have a piece from a pie that has been cut into six slices or the one cut into eight slices?
We're not doing rocket science here. All things equal, the slices from the pie cut into sixths will be bigger than ones from a pie cut into eighths. Fewer slices of something, generally speaking, will give you more of that something. The same holds true in business.
When ownership of a company is cut into fewer pieces, each piece is worth more; you want to own bigger chunks of top businesses, rather than smaller chunks. If you can get this concept, you're halfway to earning big yields from safe, stable options like PG stock.
Great businesses reward their shareholders in two ways, dividends and buybacks.
Dividends are simple; cash dividends are usually paid quarterly and provide a nice income stream. In fact, dividends have accounted for almost of third of the return from the S&P 500 since 1940. (Source: "Why Dividends Matter," Guinness Atkinson Funds, last accessed October 4, 2016.)
The other way firms can reward investors is through stock buybacks. This is when a company uses profits to buy back its own shares in the market. It then "retires" these purchased shares.
Why is this good for investors? Because when a company reduces its share count, remaining owners now own a larger, more valuable piece of the business. It's like cutting the pie into six slices instead of eight
Stock buybacks also have a big tax advantage. When you are paid a dividend, the IRS wants their cut at the end of the year. But with buybacks, you don't have to pay any taxes until you sell your shares.
Warren Buffett exploited this trick to spot hidden high-yielders for years. His portfolio is full of businesses that have both dividends and share repurchases. Buybacks keep his money sheltered from the government, growing tax-free year after year.
Procter & Gamble is a great example.
Customers fork over a big premium for the company's brands like "Tide," "Gillette," and "Bounty." And because the firm is a behemoth, P&G enjoys a low-cost advantage over smaller upstarts.
Better yet, soap and paper towels are not exactly growth industries. The company doesn't need to invest in many new plants, employees, or infrastructure. And once you have a factory up and running, they're not that costly to maintain.
As a result, P&G gushes profits, cranking out gross margins north of 50%, while net profit margins are in the mid-teens. I can think of five, maybe six companies in the world churning out numbers like this.
Most of these cash flows are paid out to investors. Last year, the company spent  $10.5 billion in dividends and buybacks. Based on a market value at the start of the year, PG stock delivered a total shareholder yield of 4.9%.
P&G, though, is just getting warmed up.
In 2017, management plans to pay out $22.0 billion to shareholders in dividends and buybacks. For perspective, that figure exceeds the entire market value of more than half the stocks in the S&P 500. Based on the current price for PG stock, this equals a total shareholder yield of 9.4%. (Source: "Procter & Gamble Earnings Release: Q4 FY 2016 Results," Procter & Gamble Co, August 2, 2016.)
No, you can't immediately collect a buyback in cash. You will, however, increase your stake in a wonderful business tax-free. And in the meantime, shareholders will earn a tidy three percent "cash-in-your-hand" dividend yield.
The Bottom Line on PG Stock
If you're searching for top income stocks, don't just look at the dividend yield. Distributions are great, but they don't tell you how much money a company pays out.
To get the entire story, be sure to check the cash flow statement. If you're not factoring buybacks, you're missing out on some of the highest-yielding names in the market, like Procter & Gamble stock.