PG Stock: Is It the Best Time to Own Procter & Gamble Co?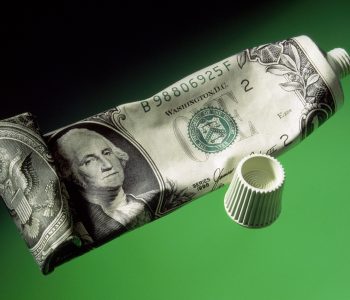 Procter & Gamble Stock Delivering 126 Years of Uninterrupted Dividends
Dividend investors love Procter & Gamble Co (NYSE:PG) stock. It's a great "set-and-forget" type of investment. And right now might just be the best time to own it.
For the most part, dividend investors have to face the trade-off between growth stocks and dividend stocks. There are companies with great potential, but are not yet established enough to pay out consistent dividends. And then there are companies with solid dividends but that are standing still, or even slowing down.
PG stock, on the other hand, could offer investors both solid dividends and growth potential.
Don't get me wrong, I'm not saying that the consumer staples business is a fast-growing one. In fact, the slow-changing nature of the industry is part of the reason why Procter & Gamble can pay out a sizable portion of their earnings. If the industry became a fast-changing one, PG stock might have to dial back its payout and reinvest some of its earnings.
However, Procter & Gamble managed to generate decent growth in this slow-changing industry. In the first quarter of the company's fiscal 2017, which ended September 30, 2016, organic sales—which excludes the impacts of acquisitions, divestitures, and foreign exchange—increased by three percent year-over-year. Note that organic sales grew in all 10 of Procter & Gamble's product categories. (Source: "P&G Announces First Quarter Earnings," Procter & Gamble Co, October 25, 2016.)
The bottom line improved as well. PG stock's core earnings per share (EPS), which come from its continuing operations, came in at $1.03, up five percent year-over-year. On a currency-neutral basis, core EPS would have increased by 12%.
Investors have noticed the solid performance of the consumer staples company. Over the past 12 months, Procter & Gamble stock has gained 10.8%. Not bad for a century-old company with an over-$200-billion market cap!
And those gains were on top of PG stock's dividends. Right now, the company pays quarterly dividends of $0.6695 per share, translating to an annual dividend yield of 3.2%.
What makes PG stock stand out is how it has managed to grow its payout. The company has raised its dividend every single year for the past 60 years. Moreover, it has paid uninterrupted dividends since its incorporation in 1890. (Source: "Splits and Dividend History," Procter & Gamble Co, last accessed November 16, 2016.)
Now Could Be the Right Time to Own PG Stock
As a consumer, I'm sure you know that quality products seldom go on sale. Well the same can be said about quality stocks like Procter & Gamble. Investors know that the company is rock-solid and are willing to pay a premium.
But now, partly due to the surprise victory of Donald Trump in the U.S. presidential election, PG stock is having a bit of a hiccup. Since November 8, Procter & Gamble stock has slipped nearly five percent.
However, nothing has changed about the company's outlook. Procter & Gamble is driven by brands like "Downy" and "Gillette." No matter who becomes president, and whether or not America is made great again, consumers will always need toothpaste and toilet paper.
The consumer staples business is not an exciting one, and consumers don't get excited when buying Procter & Gamble's products. However, when we see a discount on "Bounty" and "Crest," many of us choose to buy a bunch.
Just like Procter & Gamble's products are a staple to consumers, PG stock has been a staple to dividend investors. At the end of the day, the company doesn't need the stock market's approval to pay a dividend. Sixty years of consecutive dividend hikes is a proof of that.
That's why when PG stock looks like it's going on sale, it might be right time to get in.