PFG Stock: Principal Financial Group Inc. Keeps Raising Quarterly Dividends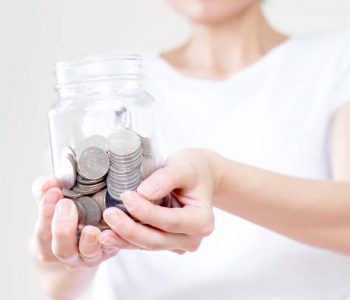 A Strong Stock with a Long History
Principal Financial Group Inc. (NYSE:PFG) stock is not a household name, but it should be. Founded in Des Moines, Iowa around the time Edison invented the light bulb, it is the number-one manager of defined benefit retirement plans and the fifth-largest issuer of non-medical insurance. PFG stock has 19.1 million customers in more than 70 countries and assets under management (AUM) of $572.7 billion.
PFG Stock Pays A Great Dividend
Principal Financial Group recently announced a third-quarter 2016 dividend of $0.41, a five percent increase over the second quarter dividend of $0.39. PFG stock has an annual yield of 3.35%. The company has increased dividends steadily since 2008 when the annual dividend was $0.45. That's a 264% increase in the dividend payout for PFG stock over eight years.
Principal Financial is in a solid financial position to maintain and continue increasing the dividend. The company had a second-quarter net income of $322.3 million, equaling $1.10 per share. In addition to the declared dividend, Principal Financial also repurchased more than $100 million worth of shares and has an open authorization to spend $285 million on continued stock buybacks. (Source: "Principal Financial Group Announces Second Quarter 2016 Results," Principal Financial Group, Inc., July 28, 2016)
Capital Appreciation for PFG Stock
Besides a solid and growing dividend, PFG stock has the potential for steady appreciation. The combination of an increasing dividend, continued stock buybacks, and increasing revenue will put upward pressure on share prices. A Barron's report by Sandler O'Neill & Partners sees PFG stock's net earnings rising to $4.75 per share in 2017. This justifies a share price between $53.00 and $55.00 as compared to the current price of $48.96 for PFG stock. (Source: "Principal Financial Stock Seen Reaching $55," Barron's, September 16, 2016.)
PFG Stock's Established Business Model
Asset management and life insurance are Principal Financial Group stock's two main businesses.
Asset management services are primarily provided to individuals and businesses in the form of retirement plans, though the company does have a growing institutional clientele. The company is experiencing steady growth in AUM and expects to reach $1.0 trillion in AUM within a few years. This is a reasonable expectation due to its excellent reputation for above average returns.
Morningstar rates 90% of PFG stock's investment offerings at three or four stars over the preceding three- and five-year periods. In addition to increased earnings from AUM, the company is focusing on expanding its fee-based services, which have the benefit of growing revenue without dependence on investment performance.
Life insurance might not be a sexy business, but it provides a sound financial base for many of the world's largest financial institutions. Insurance companies make money on the actuarial spread between premiums charged and policies paid out. PFG stock has decades of experience in profitably managing the spread. It also turns a profit on the investment of premiums paid and the accumulating assets in cash value accounts. Insurance companies are experts at managing these funds in a balanced manner utilizing fixed-income securities, equities, and real estate while earning a few extra percentage points for themselves. The current environment of slowly rising interest rates will help profitability not hurt it.
Final Thoughts on PFG Stock
Principal Financial Group's stock is a near-perfect combination for an income portfolio. The retirement planning and life insurance businesses are relatively immune to minor recessions or market downturns. Principal Financial Group's stock can turn a profit in almost any economic environment. The company's stable and growing business operations provide more-than-sufficient cash flow to support a strong dividend payment and promote a steadily rising share price. The dividend and relative stability of Principal Financial Group stock alone are excellent reasons to invest in the company. The potential total return makes PFG stock a great investment for a wealth-building income portfolio.