16.7%-Yielding Permianville Royalty Stock Pays Every Month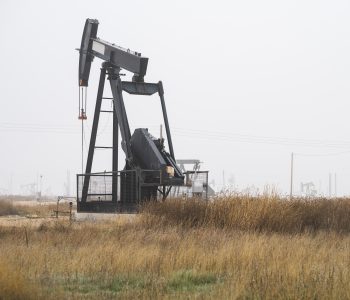 PVL Stock Is a Great Cash-Cow Play
The time is ripe for royalty trusts like Permianville Royalty Trust (NYSE:PVL). While energy prices are taking a breather due to expected weaker demand from China, oil and gas are both expected to be bullish in 2024.
The Energy Information Administration (EIA) recently raised its 2023 forecast for crude oil prices by 1.1% to $79.54 per barrel and its 2024 forecast by 12.1% to $83.51 per barrel. (Source: "EIA Predicts Record-High 2023 and 2024 U.S. Oil Output," MarketWatch, June 6, 2023.)
The EIA also said it expects U.S. oil production to hit record highs as global supplies tighten.
Why is this good news for royalty trusts like Permianville Royalty Trust?
Royalty trusts are popular with income investors because they give investors exposure to the energy sector and pay high-yield monthly dividends. The dividends are based on royalty streams from the production of various commodities. These trusts generally own a portfolio of assets.
Royalty trusts aren't entirely different from master limited partnerships (MLPs) or real estate investment trusts (REITs), in that they avoid paying federal taxes as long as they transfer at least 90% of their taxable income to their unitholders in the form of dividends.
Like any investment, royalty trusts come with risks. Because Permianville Royalty Trust operates in the energy sector, its cash flow can swing wildly from month to month and year to year, along with the ups and downs of energy prices.
Moreover, the company doesn't explore for new oil and gas deposits; it milks its existing wells. And eventually, those wells will run dry.
For investors who understand the risks up front, royalty trusts can provide attractive income streams.
Permianville Royalty is a Delaware statutory trust (but headquartered in Austin, Texas) that owns the right to receive 80% of the net profits from the sale of oil and gas production from certain predominantly non-operated assets of conventional properties in Texas, Louisiana, and New Mexico, as well as unconventional assets in the Permian and Haynesville basins. (Source: "Overview," Permianville Royalty Trust, last accessed June 27, 2023.)
The company is straight up about its monthly dividends, noting that the amount of its distributions fluctuates depending on production volume, oil and gas prices, the amount and timing of capital expenditures, and administrative expenses.
Cash Distribution of $0.0125/Unit in June
As a monthly dividend provider, Permianville Royalty Trust releases its financial results every month. As might be expected, those results can fluctuate based on the energy market and the overall economy.
On June 16, the company reported oil cash receipts of $2.7 million, with an average oil price of $71.94 per barrel. That was down from $75.60 per barrel in the previous month. Meanwhile, its natural gas receipts were $2.85 per thousand cubic feet of gas, down from $3.84 in May.  (Source: "Permianville Royalty Trust Announces Monthly Cash Distribution," Permianville Royalty Trust, June 16, 2023.)
This resulted in a monthly dividend of $0.0125 per unit, for a current yield of 16.7%.
PVL units have a long history of paying high-yield dividends. As of this writing, their trailing dividend yield is 18.9% and their five-year average dividend yield is 14.5%. The below two tables illustrate how Permianville Royalty Trust stock's dividend can change month to month and year to year.
| | | |
| --- | --- | --- |
| Month (2023) | Payable Date (2023) | Dividend Per Unit |
| January | February 14 | $0.056 |
| February | March 13 | $0.0192 |
| March | April 14 | $0.01935 |
| April | May 12 | $0.03 |
| May | June 14 | $0.0135 |
| June | July 14 | $0.0125 |
As you can see in the following table, PVL stock's total payouts in 2020 and 2021 were quite low, compared to in other years.
That was because Permianville Royalty Trust didn't pay dividends from July 2020 through July 2022. That shouldn't be a big surprise; the COVID-19 pandemic gutted much of the energy sector for a stretch.
| | |
| --- | --- |
| Year | Dividend Per Unit |
| 2023 (Year-to-Date) | $0.15055 |
| 2022 | $0.4415 |
| 2021 | $0.1195 |
| 2020 | $0.13423 |
| 2019 | $0.306462 |
| 2018 | $0.4185809 |
| 2017 | $1.35826 |
| 2016 | $0.241953 |
Permianville Royalty Trust Stock Up 16% Over Last 3 Months
As you can see in the chart below, PVL stock's price has more than recovered from its COVID-19-related losses. As of this writing, it's up by 573% from its November 9 low of $0.364.
Permianville Royalty Trust units have been trading in a relatively tight range over the last few months. They're currently trading just above a support level of $2.40 per share. They face some resistance at $2.50 and $2.62.
Chart courtesy of StockCharts.com
The Lowdown on Permianville Royalty Trust
Permianville Royalty Trust is a cash cow that provides its unitholders with ultra-high-yield monthly dividends.
Royalty trusts may not be for every investor, but those who understand the benefits and risks can be on the receiving end of an attractive income stream. As such, investors might want to take a closer look at Permianville Royalty Trust stock.