Why PepsiCo, Inc. is a Top Pick for Income Investors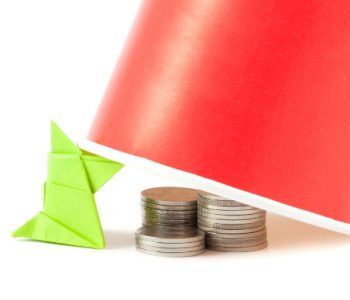 Pepsi Stock is One Name to Own Forever
For investors looking for something to add to their long-term income portfolio, PepsiCo, Inc. (NYSE:PEP) stock should be a top pick.
PepsiCo is a multinational food and beverage company with over 100 years of operating history. While the company is not nearly as exciting as the fas- growing names in the tech sector, it is great at doing one thing: returning value to shareholders.
For income investors, dividends are a must. PEP stock currently pays $0.7525 per share on a quarterly basis, translating to an annual dividend yield of 2.91%.
Of course, there are stocks with higher yields, but the dividend yield shouldn't be the only thing you consider when making investment decisions. Quite often, a yield that's too attractive can turn out to be a sign of trouble. Think about it: if a company pays great dividends, why wouldn't investors own it?
The answer is usually that the company's dividends are not sustainable. That's why even though some stocks are offering double-digit yields at the moment, they are not really suitable for a long-term portfolio.
PEP stock, on the other hand, has pretty much everything that's needed to be a great dividend stock.
First, dividends from Pepsi stock have been stable. The company has been paying uninterrupted quarterly dividends since 1965 and has been raising its payout every year for 44 consecutive years. (Source: "Shareholder Information," PepsiCo, Inc., last accessed January 30, 2017.)
Needless to say, there were plenty of ups and downs in the world economy over the past four decades. Our economy even went through the Great Recession, which caused huge disruptions in the stock market. But Pepsi stock was still raising its payout to income investors.
Past performance is no guarantee of future results, however. So will the track record of Pepsi stock dividend continue?
Most likely. The company is deeply entrenched in the global food and beverage industry. PepsiCo owns some of the most well-known brands in the world, such as "Pepsi" and "Frito-Lay." The company also has economies of scale, which makes it extremely efficient. That's why even though there are plenty of companies making soda and chips, PepsiCo is still able to take home massive profits year after year.
PepsiCo is also well-diversified geographically. With operations in over 200 countries, it's unlikely that an economic downturn in one region will do much damage to the whole company's performance. Moreover, PepsiCo's products are everyday food, snacks, and beverages. Their demand tends to be relatively inelastic to how the economy is doing.
Last but certainly not least, PepsiCo is quick to adapt to new trends in consumer choices. In recent years, more and more people have started embracing the health and wellness trend. Having a healthier lifestyle is great, but for PepsiCo—the company that makes "Lay's" and "Cheetos"—will its business be affected?
As it turns out, PepsiCo is well prepared for the shift in consumer behavior. The company's portfolio consists of much more than sodas and chips. In particular, PepsiCo now offers what it calls "guilt-free" products. These include "diet and other beverages that are below 70 calories per 12 ounces and snacks with low levels of sodium and saturated fat."
In the most recent quarter, PepsiCo's "guilt free" products accounted for approximately 45% of its total revenue. Moreover, more than half of the company's "guilt free" product lineup are what it refers to as "every day nutrition" products, which are products, "with positive nutrients like grains, fruits and vegetables, protein, unsweetened tea and water." (Source: "PEP – Q3 2016 PepsiCo Inc Earnings Call," PepsiCo, Inc., September 29, 2016.)
Instead of making the company obsolete, the health and wellness trend could actually be a catalyst for Pepsi stock due to its "guilt-free" portfolio.
The Bottom Line on PEP Stock
Bottom line: Pepsi stock might not get that much attention, but as an income investment, what it offers is hard to beat.