PepsiCo, Inc. Is a Top Dividend Stock for 2020 & Beyond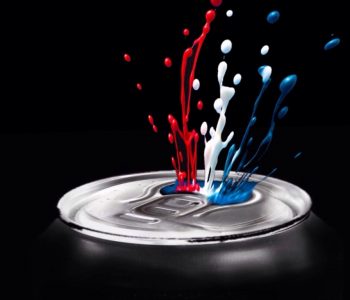 PEP Stock Stands Out
Earnings season has kicked off, and frankly, it could be a scary one.
The COVID-19-related business shutdowns started in late March, so the economic impact of the pandemic on the second quarter of 2020 was likely much greater than on the first quarter.
According to FactSet Research Systems Inc., the estimated year-over-year earnings decline for S&P 500 companies in the second quarter is a whopping 44.6%. Meanwhile, companies of the benchmark index are expected to report year-over-year revenue declines of 10.8% for the quarter. (Source: "Earnings Insight," FactSet Research Systems Inc., July 10, 2020.)
And that, my dear reader, is why PepsiCo, Inc. (NASDAQ:PEP) is special.
PepsiCo was one of the first big-name companies to report second-quarter earnings. Its report showed that, in the second quarter of 2020, the company generated almost $16.0 billion of revenue, down 3.1% year-over-year. Core earnings came in at $1.32 per share, representing an 11% decline from the year-ago period on a constant-currency basis. (Source: "PepsiCo Reports Second-Quarter 2020 Results; Provides 2020 Business Update," PepsiCo, Inc., July 13, 2020.)
Now, you are probably wondering why I'm talking about a company whose top- and bottom-line numbers both fell short of last year's figures. Well, as I mentioned earlier, this is an extraordinary economic environment, and companies across industries are expected to have a very challenging quarter, to say the least.
Also, Wall Street analysts expected PepsiCo to earn $1.25 per share on less than $15.4 billion of revenue in the second quarter. So the company actually beat both top- and bottom-line estimates.
The reality is that PepsiCo has an established position in the global food, snack, and beverage business. And that business can be quite resilient. Notably, revenue from its "Frito-Lay North America" division rose seven percent year-over-year in the second quarter, while "Quaker Foods North America" delivered a 23% sales increase.
Of course, it's not all sunshine and rainbows for the company. In particular, revenue from "PepsiCo Beverages North America" slipped seven percent, as "increased take-home consumption was more than offset by a decline in the convenience and gas and away-from-home channels." (Source: "Second Quarter 2020 Prepared Remarks for Pre-Recorded Management Discussion," PepsiCo, Inc., July 13, 2020.)
PepsiCo, Inc. Is Returning Cash to Investors
When a company has an entrenched market position and a recession-proof business model, it is well positioned to pay reliable dividends.
Indeed, PepsiCo stock has been one of the most durable dividend payers in the entire market. The company has raised its payout every year for 48 years. (Source: "Dividend Information," PepsiCo, Inc., last accessed July 17, 2020.)
The latest dividend hike arrived in February, when PepsiCo announced a seven percent increase to its annualized dividend to $4.09 per share. The dividend comes in quarterly payments of $1.0225 per share and began with the June payment.
The dividend remained safe, too: while PepsiCo's core earnings per share was down year-over-year to $1.32, it was more than enough to cover its quarterly dividend payment of $1.0225 per share. In the first half of 2020, the company's core earnings per share totaled $2.39. Considering that the food and beverage giant declared two quarterly dividends totaling $1.9775 per share during the period, it once again covered the payout.
Earlier this year, PepsiCo, Inc. issued guidance about its full-year organic revenue and core constant-currency earnings-per-share growth. But in light of the COVID-19 pandemic, that outlook is no longer applicable.
What the company did not withdraw, though, is its plan on cash returns to shareholders. For full-year 2020, PepsiCo still expects to pay $5.5 billion in dividends and spend $2.0 billion on share repurchases. That is, despite the uncertainties associated with the magnitude and duration of the COVID-19 pandemic, the company is still determined to return a whopping $7.5 billion to investors this year. (Source: "Second Quarter 2020 Prepared Remarks for Pre-Recorded Management Discussion," PepsiCo, Inc., July 13, 2020, op. cit.)
Will E-Commerce Become a Catalyst for PEP Stock?
One thing that has been happening since the start of this pandemic is consumers shopping online more often. And even though PepsiCo's products are known to be a staple on physical store shelves, the company was quick to adapt to the new trend.
In May, PepsiCo launched "PantryShop.com" and "Snacks.com," two e-commerce web sites that allow shoppers to order the company's food and beverage products directly. (Source: "PepsiCo Launches New Direct-to-Consumer Offerings to Deliver Food & Beverage Products and Meet Increased Demand Amid Pandemic," PepsiCo, Inc., May 11, 2020.)
When answering an analyst's question in the second-quarter earnings conference call, PepsiCo's chairman and chief executive officer Ramon Luis Laguarta said, "Whoever wins in e-commerce now and is able to capture those families that are trying this e-grocery service for the first time, I think, is going to win those families in the future. So we're investing heavily in trying to be the first in that channel…" (Source: "Edited Transcript," PepsiCo, Inc., July 13, 2020.)
Bottom Line on PepsiCo, Inc.
Trading at $134.04, PEP stock offers investors an annual dividend yield of three percent.
The business is durable. The dividend coverage is strong. And management is committed to returning cash to investors. However you look at it, PepsiCo, Inc. is a top dividend stock for 2020 and beyond.