PepsiCo, Inc.: Still a Top Pick for Dividend Investors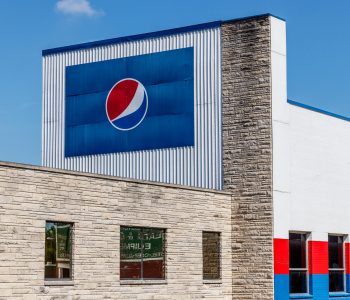 iStock.com/jetcityimage
Looking for Dividend Growth? Read This
With products like "Lays," "Cheetos," and "Mountain Dew," some of PepsiCo, Inc.'s (NASDAQ:PEP) offerings probably don't seem like the best choices if you're on a diet. However, if you want to supplement your income stream with some healthy dividends, few companies can do a better job than this Purchase, New York-based food and beverage giant.
To see why PEP stock is special, here's a number: 47. That's the number of consecutive years in which the company has increased its dividend. (Source: "Dividend Information," PepsiCo, Inc., last accessed July 11, 2019.)
Just think about that for a second. The world economy has gone through plenty of ups and downs in the past 47 years. But in every one of those years, including during recessionary times, PepsiCo managed to mail out bigger dividend checks than before.
The latest dividend hike came earlier this year, when the company's board of directors declared a quarterly cash dividend of $0.955 per share, representing a three percent increase from the prior payout. Over the past five years, PepsiCo stock's quarterly dividend rate has gone up by a whopping 45.8%.
Trading at $133.80 per share, PEP stock offers investors an annual dividend yield of 2.9%.
And for those who are wondering whether this more-than-a-century-old company can afford all the dividend hikes, don't worry. Despite raising its dividends continuously over the decades, PepsiCo has no problem covering its payout.
PepsiCo, Inc. Provides a Safe and Increasing Dividend Stream
It's earnings season, and PepsiCo happens to be one of the earliest companies to report financial results. This is partly due to the fact that the second quarter of PepsiCo's fiscal-year 2019 ended on June 15 rather than June 30.
On July 9, the beverage giant revealed that, in the second fiscal quarter, it generated $16.4 billion in net revenue, representing a 2.2% increase year-over-year. Note that the company achieved this kind of top-line growth despite a three-percent negative impact from foreign exchange headwinds. On an organic basis, PepsiCo's revenue grew 4.5% for the quarter. (Source: "PepsiCo Reports Second-Quarter 2019 Results; Reaffirms 2019 Financial Targets," PepsiCo, Inc., July 9, 2019.)
At the bottom line, the company generated core earnings of $1.54 per share in the second fiscal quarter. While the number represented a two percent decline on a constant currency basis, it was still more than enough to cover the $0.955-per-share dividend declared during the quarter.
Also, these figures turned out to be better than what the market was anticipating. On average, Wall Street analysts expected the company to report core earnings of $1.50 per share on $16.4 billion of revenue for the quarter. (Source: "PepsiCo, Inc. (PEP)," Yahoo! Finance, last accessed July 11, 2019.)
In the company's latest earnings report, management also confirmed their guidance. For full-year fiscal 2019, they expect PepsiCo to deliver organic revenue growth of four percent. And while organic core constant currency earnings per share is expected to be down one percent for the year, the amount should still result in a very conservative payout ratio, given the current dividend rate.
It should also be noted that PepsiCo has been returning a lot of cash to investors. At the company's latest earnings conference call, Vice Chairman, Executive Vice President, and Chief Financial Officer Hugh F. Johnston said that, for the current fiscal year, the company plans for "total cash returns to shareholders of approximately $8 billion, comprised of dividends of approximately $5 billion and share repurchases of approximately $3 billion." (Source: "Edited Transcript," PepsiCo, Inc., July 9, 2019.)
A Dividend Stock Worth Owning Forever?
Keep in mind that PepsiCo, Inc. is in the consumer staples business—a business that's known for being recession-proof. And that's one of the reasons why it has managed to deliver solid returns to shareholders through thick and thin. When times are tough, people might postpone their plans of buying new cars, but many of PepsiCo's products—such as "Aquafina" water, "Quaker" oatmeal, and "Tropicana" orange juice—will likely remain on their shopping lists.
For those concerned about the company's future when there's a trend of people consuming less soda than before, here's a fact: in PepsiCo's most recent quarter, the company's North American beverage business actually delivered a two percent organic revenue growth.
Notably, the company manages to capitalize on the sparkling water trend with its new "bubly" product line. PepsiCo's Chairman and Chief Executive Officer Ramon Luis Laguarta said that bubly "could be one of our next $1 billion brands." (Source: Ibid.)
Put it together and you'll see that this old business still has plenty of potential. And with its shareholder-friendliness, PepsiCo stock should be able to return even more cash to investors down the road.