PepsiCo, Inc. Earnings: Will PEP Stock Increase Its Dividend?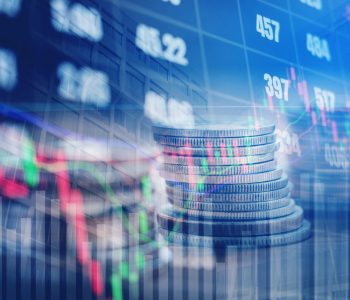 iStock.com/SARINYAPINNGAM
PEP Stock Dividend Forecast
When it comes to returning cash to investors, few companies have done a better job than PepsiCo, Inc. (NASDAQ:PEP). Now, the Purchase, New York-based food and beverage giant is reporting earnings again. Let's see what the latest PEP stock news could mean for dividend investors.
Due to the latest pullback in the U.S. stock market, shares of PepsiCo, Inc. tumbled more than nine percent over the last two weeks. Still, Wall Street is pretty upbeat about the company's earnings.
On average, analysts expect PepsiCo to earn a core net income of $1.30 per share in the fourth quarter of 2017, which would represent an 8.3% increase year-over-year. (Source: "PepsiCo, Inc. (PEP)," Yahoo! Finance, last accessed February 9, 2018.)
The company has a solid track record of beating earnings expectations. Over the past 12 months, PepsiCo has beaten Wall Street's earnings per share estimates in all four quarters.
The top line number, however, is expected to decline. Analysts project that PepsiCo would generate $19.39 billion of total sales in the fourth quarter of 2017, down 0.6% from the $19.52 billion earned in the year-ago period.
Stats on PEP Stock
| | |
| --- | --- |
| Analyst EPS Estimate | $1.30 |
| Change from Year-Ago EPS | 8.3% |
| Revenue Estimate | $19.37 Billion |
| Change from Year-Ago Revenue | -0.7% |
| Earnings Beats in Past 4 Quarters | 4 |
(Source: Ibid.)
Note that PepsiCo is deeply entrenched in the global food and beverage business. The company has 22 brands that each generates more than $1.0 billion annual sales. (Source: "Top Global Brands," PepsiCo, Inc., last accessed February 9, 2018.)
And thanks to its established market position, PepsiCo can generate a recurring business and pay a regular dividend. Right now, the company has a quarterly dividend rate of $0.805 per share, giving PEP stock an annual yield of 2.90%.
Will PEP Stock Increase Its Dividend?
Dividend growth is where the company truly stands out. PepsiCo has increased its quarterly dividend rate every single year for the past 45 years. This means PEP stock is a Dividend Aristocrat, which is a title awarded to companies with at least 25 consecutive years of annual dividend increases. (Source: "Shareholder Information," PepsiCo, Inc., last accessed February 9, 2018.)
That track record is expected to continue. In the first nine months of 2017, PepsiCo generated core earnings of $3.92 per share, representing a nine percent increase year-over-year. If the company meets analysts' EPS estimates, it would deliver $5.23 of core earnings per share for full year 2017. And since PEP stock declared total dividends of $3.1675 per share during the year, meeting the earnings estimate would allow the company to achieve a payout ratio of 60.7%. (Source: "PepsiCo Reports Third Quarter 2017 Results; Updates 2017 Financial Targets," PepsiCo, Inc., October 4, 2017.)
Having such a conservative payout ratio would not only leave a wide margin of safety, but also give plenty of room for future dividend increases.
Last week, PepsiCo declared a quarterly dividend of $0.805 per share, payable on March 30, 2018. This would be the fourth payment of such amount, meaning the next one will likely be an increase. PepsiCo's Board of Directors usually reviews its dividend policy in May, so management probably won't announce any change to its dividend rate in Tuesday's earnings report. However, given the company's growing profits and low payout ratio, PEP stock will likely deliver a mid-to-high single-digit dividend increase in about three months from now.