PepsiCo, Inc.: Get Ready for Another Dividend Increase From PEP Stock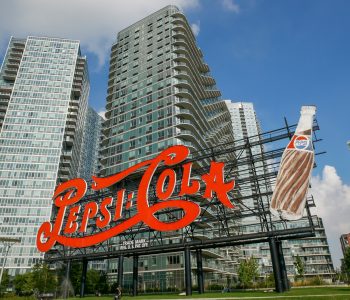 iStock.com/van Chertok
Collect a Growing Income Stream From PEP Stock
Compared to the high-flying tech stocks, consumer staples stocks may not seem very exciting. But when it comes to providing investors with a steadily increasing stream of dividends, few companies can match this "boring" sector.
One quality example is PepsiCo, Inc. (NASDAQ:PEP), known for making "Pepsi" cola and "Lay's" potato chips. While the company has no plan of building "the next big thing," it has returned a tremendous amount of cash to investors over the years.
Consider this: in early 2001, PepsiCo stock had a quarterly dividend rate of $0.14 per share. Now the amount stands at $0.805 per share, representing an increase of 475%. That's no misprint. (Source: "Shareholder Information," PepsiCo, Inc., last accessed April 12, 2018.)
And if you look at bit further back, you'd see that the food and beverage giant has raised its payout every year for the past 45 years. In other words, PEP stock is one of the "Dividend Aristocrats," an elite group of companies with a minimum of 25 consecutive years of annual dividend increases.  If PepsiCo can continue that record for another five years, it will have raised its dividend for 50 years, upgrading it to "Dividend King."
So, will PEP stock continue its dividend increase track record?
Well, dividends come from profits. In order for PepsiCo to keep raising its payout, it needs to generate an increasing stream of profits.
The good news is, that's exactly what the company has been doing. In 2017, PepsiCo generated core earnings of $5.23 per share, representing a nine percent increase from the prior year on a constant currency basis. The top-line number improved as well, as the company's organic revenue grew 2.3% from 2016. (Source: "PepsiCo Reports Fourth Quarter and Full-Year 2017 Results; Provides 2018 Financial Outlook," PepsiCo, Inc., February 13, 2018.)
And since PepsiCo declared total dividends of $3.1675 per share for the year, it achieved a core earnings payout ratio of 60.6%.
Here at Income Investors, we prefer companies that pay out less than 75% of their profits as dividends. At just 60.6%, PEP stock's payout ratio is well within our comfort zone.
In fact, thanks to a growing business, PepsiCo already announced a 15% increase to its annualized dividend per share to $3.71. That will translate to a quarterly payout of $0.9275. Based on PEP stock's payment schedule, the company's board of directors will likely declare the first of the four raised dividends in May, with the checks mailed out in June. It would also mark the 46th consecutive year of PEP stock's annual dividend increases.