PEP Stock: Why PepsiCo, Inc. Is Still a Top Dividend Stock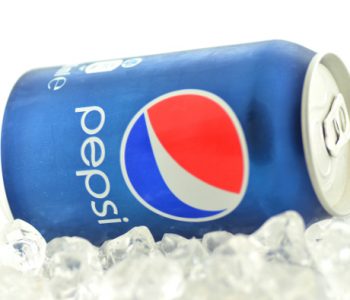 Pepsi Stock Dividend Increased 151% in the Past 10 Years
In case you haven't noticed, PepsiCo, Inc. (NYSE:PEP) stock is having a bull run. In the past 12 months, Pepsi stock is up more than 17%. Not bad for a century-old food and beverage company with a $150.0-billion-plus market cap.
However, no company is perfect. And for PEP stock, one concern is that as people move away from soda and chips, the company will see its business decline.
Still, Pepsi stock has something up its sleeve: dividends. With a quarterly payout of $0.7525, PEP stock has an annual dividend yield of 2.81%. Not a bad number, given the headwinds faced by U.S. multinationals these days. Growth in PEP stock dividends was even more impressive; in the past 10 years, PepsiCo's quarterly dividend rate has increased 151%.
What about the trend of moving away from Lay's and Cheetos? Well, on that front, PepsiCo has been making solid progress.
First of all, PepsiCo owns a variety of brands, and not all of them are getting the anti-soda backlash. For instance, "Aquafina," "Dole," "Quaker," and "Triopicana" have plenty of growth potential, even when consumers embrace the health and wellness trend.
Moreover, according to PepsiCo's chief executive officer, Indra Nooyi, the company is reshaping its portfolio of products "to capitalize on consumers' increasing interest in health and wellness." She said that "guilt-free products," which include "everyday nutrition products," diet beverages, beverages containing fewer than 70 calories per 12 ounces, and snacks with low sodium and saturated fat, accounted for 45% of PepsiCo's portfolio by revenue in the first quarter. "The growth of our everyday nutrition products, which accounts for one-quarter of our global net revenue, is outpacing the growth of the balance of the portfolio," she added. (Source: "PepsiCo using grains and fruits in drinks and snacks as consumers shun sugar," MarketWatch, April 19, 2016.)
PepsiCo's latest devlopment is an organic version of its popular sports drink "Gatorade." Gatorade already has a dominating 70% market share of the sports drink market, but by offering an organic version, it could appeal to more consumers and adapt to America's growing natural food movement. (Source: "Gatorade Goes Organic as PepsiCo Joins Natural Product Push," Bloomberg, August 30, 2016.)
"We heard pretty loud through the locker rooms, through our work with nutritionists, that there is an interest and a desire among athletes to go organic," said Brett O'Brien, Gatorade's senior vice-president and general manager. "Somewhere around 10% to 12% of athletes are saying they're interested in purchasing organic products."
Solid Financials to Back Pepsi Stocks' Dividends
A solid earnings report is a great way to respond to criticism, and PepsiCo recently delivered one. In the second quarter of 2016, PepsiCo generated 3.3% organic revenue growth. Core earnings per share (EPS) came in at $1.35, beating analysts' estimate of $1.29. (Source: "PepsiCo Reports Second Quarter 2016 Results," PepsiCo, Inc., July 7, 2016.)
There were strong currency headwinds for the quarter. Foreign exchange had a four-percent impact on net revenue and a 3.5% impact on EPS. Excluding those effects, core EPS growth would have been six percent.
Note that dividends are not the only way through which Pepsi stock returns value to shareholders; the company is also buying back its shares. In 2016, PepsiCo plans to return a total of approximately $7.0 billion to investors, with approximately $4.0 billion in dividends and $3.0 billion in share repurchases.
One of the reasons why PepsiCo can return so much value to investors is the cash flow it manages to generate. In 2016, the company expects to generate over $10.0 billion in cash flow from operating activities and more than $7.0 billion in free cash flow.
The Bottom Line on Pepsi Stock
With a portfolio of brands that are full of potential, PEP stock could continue to reward income investors for years to come. If you haven't added Pepsi stock to your portfolio, you should at least add it to your watch list.