PEP Stock: PepsiCo, Inc. Is 1 Dividend Stock to Own Forever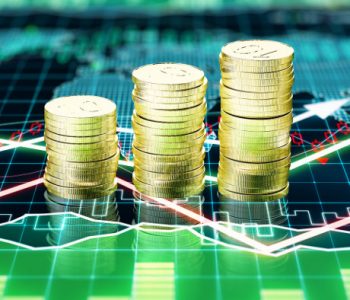 PepsiCo Stock: 44 Years of Consecutive Dividend Hikes
Defensive stocks don't sound very exciting, but they could be a great fit for an income portfolio. PepsiCo, Inc. (NYSE:PEP) stock is a good example.
The reason to own defensive stocks is not that they have huge upside potential, but rather due to the non-cyclical nature of their business. As much as we hope everything is only going to go well from now on, the reality is that the economy moves in cycles. And for dividend investors, it is of the utmost importance to make sure that your portfolio's payout doesn't shrink during recessionary periods.
That's where Pepsi stock comes into play. The company needs little introduction; it is one of the largest food and beverage companies in the world. But other than providing consumers around the world with soda and snacks, PepsiCo also excels at something else: providing reliable income to dividend investors.
PEP stock has paid consecutive quarterly cash dividends since 1965. Moreover, the company has increased its annual dividend rate in each of the last 44 years. (Source: "PepsiCo Declares Quarterly Dividend," PepsiCo, Inc., July 14, 2016.)
There were several economic downturns in the past four decades, including the Great Recession, which some consider to be the biggest downturn since the Great Depression. But those hard times did not affect PepsiCo stock's ability to grow its payout. In just the past 10 years alone, the company's quarterly dividend rate has increased by 151%.
The good news is that PepsiCo's dividend hikes could very well continue. The company reported earnings in September. In the third quarter of 2016, PepsiCo's organic revenue—which excludes the impacts of foreign exchange translation and structural changes—grew by 4.2% year-over-year. Adjusted earnings came in at $1.40 per share, beating Wall Street's expectation of $1.32. (Source: "PepsiCo Reports Third Quarter 2016 Results," PepsiCo, Inc., September 29, 2016.)
PepsiCo also expanded its operating margin for the 15th straight quarter. The company said that it has generated more than $1.0 billion in annual productivity savings as part of its five-year, $5.0-billion cost reduction plan.
Note that PepsiCo's Chairman and Chief Executive Officer Indra Nooyi said that the company is, "in a troubled global economic environment," but that it is, "cautiously optimistic about emerging and developing markets." (Source: "Q3 2016 PepsiCo Inc Earnings Call Transcript," PepsiCo Inc, September 29, 2016.)
The company also raised its guidance. PepsiCo now expects to generate $4.78 in earnings per share for the full year. This would represent a 4.5% improvement over last year and also beats Wall Street's projection of $4.76. PepsiCo also continues to expect to return a total of approximately $7.0 billion to shareholders this year, with $4.0 billion in dividends and $3.0 billion in share repurchases.
The Future of PEP Stock
If you invest in PepsiCo stock right now, you will be collecting quarterly dividends with an annual yield of 2.81%—not bad in today's market.
But no company is perfect. Despite being a solid defensive pick, Pepsi stock does have one area of concern: the health and wellness trend.
PepsiCo is known for its sugary sodas and snacks like "Lays" and "Cheetos." They are extremely popular products, but not really considered healthy choices. If people move away from these products, will PepsiCo stock be in trouble?
Not really. You see, PepsiCo has a large portfolio of brands. Other than the ones mentioned above, the company has "Aquafina," "Dole," "Quaker," and "Tropicana," among others. These brands should continue to be liked, even when consumers move away from "Lays" and "Cheetos."
In fact, the company now generates around 45% of its net revenue from what it calls "guilt-free" products. Moreover, 27 of those 45 percentage points come from what the company refers to as "everyday nutrition," which are products with positive nutrients like grains, fruits and vegetables, protein, unsweetened tea, and water. (Source: Ibid.)
This should be reassuring for PepsiCo stock investors. The company is not as dependent on economic prosperity as most others and is well-prepared for the trend in its own industry. Dividend investors looking for defensive picks should take a serious look at PEP stock.