PEP Stock: Is Now the Best Time to Own PepsiCo?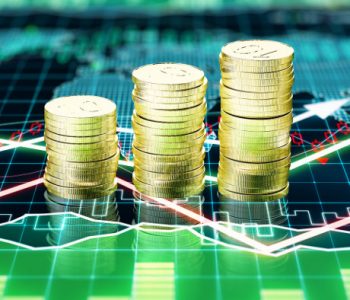 Pepsi Stock is Still Worth Owning
PepsiCo, Inc. (NYSE:PEP) stock climbed nearly 55% in the past five years, which is not bad for a century-old company in a relatively boring industry. But with this increase, it also means PEP stock is not really cheap, with a price-to-earnings (P/E) multiple at nearly 23 times. Is this still a good time to own Pepsi stock?
I believe the answer is "yes," and here's why.
Capitalizing On the Health and Wellness Trend
Sometimes a company can only do so much. Think about it: when oil prices plunged 50%, oil majors—even if they did everything they could—were still badly hit. And in PepsiCo's case, PEP stock investors have been worried that the new trend in health and wellness could affect consumers' choices in food and beverages.
At first glance, this seems to be a real concern for PEP stock. I mean, PepsiCo is known for its sugary sodas and "Lay's" potato chips right?
Well, that's not really the whole story. Despite Pepsi's old image, the company does have plans to capitalize on the new health and wellness trend. In the most recent earnings conference call, PepsiCo's Chairman and Chief Executive Officer Indra Nooyi said that its everyday nutrition products, which include, "products with positive nutrients like grains, fruits and vegetables, protein, unsweetened tea and water," accounted for more than one-quarter of its portfolio in terms of revenue. (Source: "PEP – Q1 2016 PepsiCo Inc Earnings Call," PepsiCo, Inc., April 18, 2016.)
And that's just part of PepsiCo's strategy to prepare itself for the shift in people's consumption patterns. The company is also offering diet versions of many of its beverages. It's so-called "guilt-free" products, which include diet and other beverages with less than 70 calories per 12 ounces and snacks with low levels of sodium and saturated fat, made up approximately 45% of the company's revenue. (Source: Ibid.)
That is, rather than being left behind, which is what many analysts seem to think, PEP stock could actually benefit from the health and wellness trend.
Foreign Exchange Tailwind
In the past several years, the strong U.S. dollar has weighed in on the financials of multinational corporations like PepsiCo. Because these companies have operations all over the world, their revenue generated overseas would be smaller in the U.S. dollar if the dollar is strong.
Now, things could be about to change. In an interview with The Wall Street Journal, President Donald Trump said that the U.S. dollar was "too strong." He pointed out that this was in part due to China holding down its own currency, the yuan. With the yuan "dropping like a rock," President Trump said that, "our companies can't compete with them now because our currency is too strong. And it's killing us." (Source: "Donald Trump Warns on House Republican Tax Plan," The Wall Street Journal, January 16, 2017.)
The Bloomberg Dollar Spot Index fell more than one percent after President Trump's comments. If the U.S. dollar actually goes ahead and weakens, it would be great for companies that generate a significant amount of revenue overseas like PepsiCo.
PEP Stock: A Solid Dividend Play
Paying $0.7525 on a quarterly basis, PEP stock has an annual dividend yield of 2.92%. The below-three-percent yield might not seem like much compared to some of the high-dividend stocks on the market today. However, when it comes to dividend reliability and growth, few companies can match PepsiCo.
PepsiCo has paid uninterrupted quarterly dividends since 1965. It has also increased its quarterly dividend rate every year for 44 consecutive years. The world economy had plenty of ups and downs over the last four decades, but they did not stop the company from raising its payout to PEP stock investors. (Source: "Shareholder Information," PepsiCo, Inc., last accessed January 20, 2017.)
The good news is that despite all the dividend hikes, the company is not really paying out all that much. In the most recent quarter, PepsiCo declared $0.7525 of dividends per share, while earnings were $1.37 per share. With a payout ratio of less than 55%, PepsiCo is leaving a sizable margin for safety and room for future dividend hikes. (Source: "PepsiCo Reports Third Quarter 2016 Results," PepsiCo, Inc., September 29, 2016.)
With great opportunities in the future and solid payouts today, PEP stock deserves a spot in every income investor's portfolio.