Penske Hikes Quarterly Dividend by 4%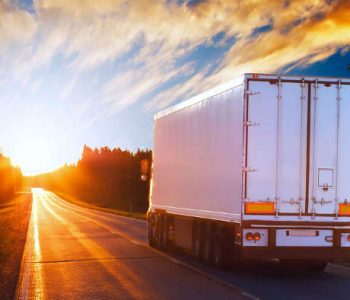 Business Diversification Helping Automotive Group
New York, NY — Penske Automotive Group, Inc. (NYSE:PAG), an international transportation services company, has approved an increase in the cash dividend to $0.28 per share for the second quarter of 2016 from $0.27 per share.
"We are pleased to offer our shareholders another increase in the quarterly dividend," said Penske Automotive Group President Robert Kurnick. "Our business remains solid and our cash flows strong. Furthermore, the geographical and operational diversification of Penske Automotive Group continues to drive further confidence in our overall business." (Source: "Penske Automotive Increases Dividend," News Release, Penske, July 28, 2016.)
Penske said its second-quarter earnings per share was $1.11 from continuing operations against the analysts forecast of $1.09 per share by Thomson Reuters.
Total revenue climbed 6.8% to $5.25 billion, with increases in every segment of the company's retail automotive business as well as in its commercial-vehicle business.
Penske's automotive retail revenue rose 6.2% to $4.84 billion.
"I am very pleased with the performance of our business in the second quarter," said Chairman Roger Penske in a statement. (Source: Ibid.)
"Not only did we produce another quarter of record results, we continued to grow by acquiring five commercial truck dealerships in Canada, and we solidified our capital structure," he said. "Further, the Brexit vote did not impact the performance of our business in the second quarter, and I am pleased to report that our U.K. business has remained strong to date since the Brexit vote." (Source: Ibid.)
The company said it posted second-quarter records for retail unit sales, revenue, and income from continuing operations.
Penske dealerships in the U.S. and overseas retailed 62,170 new vehicles in the second quarter, up 5.7% from the year-earlier period, and 52,936 used vehicles, up 6.8%.
On a same-store basis, Penske's global new-vehicle sales dipped 1.4% to 57,965.
On July 28, the company acquired an additional 14.4% interest in Penske Truck Leasing Co. from subsidiaries of GE Capital Global Holdings for about $498.7 million. As a result, Penske Automotive owns 23.4% of the company, Penske Corp. 41.1%, Mitsui & Co. 20% and GE Capital 15.5%, according to the statement.
By acquiring the additional interest in PTL, the company expects to realize accretion to earnings-per-share and additional cash flow from cash tax savings and the annual cash distributions PTL provides to its partners: "We estimate the transaction will provide at least $0.25 per share in earnings accretion on an annualized basis as well as significant cash tax savings heavily weighted to the first few years of the investment." (Source: Ibid.)
The purchase was funded using existing liquidity including the company's U.S. credit agreement.
Penske shares have surged 25% in the past one month, trading $39.80 on the New York Stock Exchange today.