This Penny Stock Pays 10.2% and Has Just Raised Its Payout Again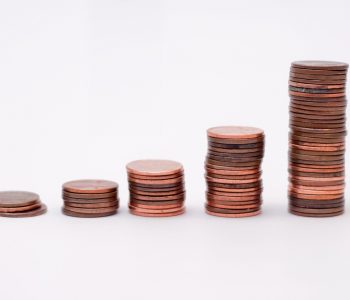 iStock.com/Warrenrandalcarr
A Penny Stock for Income Investors?
Income investors don't usually visit the penny stock aisle of the stock market. However, you might want to make an exception for Sachem Capital Corp (NYSEAMERICAN:SACH).
You see, one of the main reasons why income investors tend to stay away from penny stocks is that most of these companies don't offer much in terms of dividends. But, as it turns out, Sachem Capital Corp is actually one of the most generous dividend-payers in today's market.
How is that possible?
Well, the answer lies in the nature of its business.
Headquartered in Branford, Connecticut, Sachem Capital Corp is a real estate finance company. Compared to other more established real estate investment trusts (REITs), Sachem Capital is a relatively new name in the business. The company completed its initial public offering (IPO) last February.
Still, Sachem Capital has a solid business in place. It specializes in the origination, underwriting, funding, servicing, and managing of a portfolio of short-term loans secured by first mortgage liens.
In particular, it provides short-term, secured, non-banking loans to real estate investors who want to acquire, renovate, rehabilitate, or develop residential or commercial properties. These properties are located primarily in Connecticut, Massachusetts, Rhode Island, and New York. Each of these loans usually ranges from $10,000 to $1.2 million. (Source: "Investor Presentation," Sachem Capital Corp, January 16, 2018.)
Note that the company was founded in 2010, so it has been in business for much longer than it has been public. Since its inception, Sachem Capital has made more than 590 loans ,with an aggregate original principal amount of over $97.0 million.
Sachem Capital Corp Delivers Rising Dividends
Thanks to its lending business model, Sachem Capital can collect a predictable stream of interest and principal payments. And since the company operates as a REIT, it distributes at least 90% of its taxable income to shareholders through dividends annually.
In fact, since the company went public, it has been rewarding shareholders with a rising stream of quarterly dividends.
SACH stock's first dividend, which was paid in April 2017, was $0.05 per share. This was a half-quarter dividend for the period from the date of its IPO to March 31, 2017.
Then, in July 2017, the company's board of directors decided to increase the quarterly dividend rate by five percent to $0.105 per share.
The latest dividend hike arrived earlier this month, when the Sachem Capital's board of directors declared a quarterly dividend rate of $0.11 per share, which was another five-percent increase from the prior payment. The dividend will be paid on July 27 to shareholders of record as of July 20. (Source: "Sachem Capital Corp. Declares Quarterly Dividend of $0.11 Per Share," Sachem Capital Corp, July 11, 2018.)
Trading at a penny-stock level of $4.30 per share, Sachem Capital Corp has an annual dividend yield of 10.2%.
Just think about that for a second. This penny stock offers investors a double-digit yield, and its payout has only been increasing since it went public. In an era when most companies struggle to pay five percent, is SACH stock too good to be true?
Well, to find out if the company's current level of dividends is sustainable, let's take a look at its financials.
Is the Dividend Safe?
2017 was the first year since Sachem Capital went public, and the financial results were quite encouraging. For the year, the company generated $7.0 million of revenue, which was a 69.3% increase from the $4.1 million earned in 2016. In particular, interest income from mortgage loans grew approximately 50% year-over-year to $5.4 million. (Source: "Sachem Capital Reports Results for 2017 – Revenue Up 69% and Net Income Up 59%; Declares Dividend of $0.105 Per Share," Sachem Capital Corp, April 2, 2018.)
Net income came in at $4.9 million for the year, up 59.3% from 2016. That translated to earnings of $0.38 per share, which was more than enough to cover the company's total dividends of $0.26 per share declared and paid last year.
Growth has continued to this year. In the first quarter of 2018, Sachem Capital's revenue grew 111% year-over-year to $2.7 million. Again, the growth was driven by an increase in lending operations. (Source: "Sachem Capital Reports Results for Q1 2018 – Revenue Up 111% and Net Income Up 120% To $0.13/Share; Announces New $35 Million Credit Facility," Sachem Capital Corp, May 15, 2018.)
The bottom line turned out to be even more impressive. In the first quarter, Sachem Capital earned a net income of $2.0 million, which was an increase of 120% from the year-ago period. Moreover, its diluted net income of $0.13 per share provided ample coverage of its quarterly dividend payment of $0.105 per share.
Bottom Line on Sachem Capital Corp
Because Sachem Capital has been public for less than a year-and-a-half, it is yet to establish a track record. Still, the growth in its financials and dividends over such a short period of time has been nothing short of impressive. Adding the fact that the company currently offers a staggering annual dividend yield of 10.2%, this penny stock could be worth considering for income investors.