PennantPark Investment Corp.: Under-the-Radar Stock Now Yields 7.2%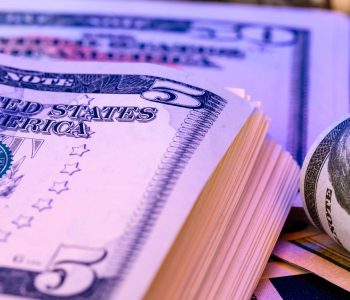 Here's a High-Yield Finance Stock to Think About
In today's market, I doubt any income investor would say no to a safe 7.2% yield.
But the reality is, while you can find plenty of stocks yielding at this level (or higher), most of the payouts are far from being safe. If investors want reliable dividends, their usual solution is to go with the more well-known blue-chip stocks.
However, most of those blue-chip names don't pay much. The last time I checked, the average dividend yield of S&P 500 stocks was a measly 1.3%. (Source: "S&P 500 Dividend Yield," multpl.com, last accessed July 23, 2021.)
The good news is, among the lesser-known tickers, there are some with reasonably reliable dividends. Of course, the payouts are probably not as safe as the ones from blue-chip Dividend Aristocrats. But for yield hunters, these smaller companies might offer some opportunities.
Check out PennantPark Investment Corp. (NASDAQ:PNNT), for instance.
As a specialty finance company with a market capitalization of about $440.0 million, PennantPark doesn't really make headlines in the mainstream financial media. But PNNT stocky has a quarterly dividend rate of $0.12 per share and a share price of $6.64 at the moment. Simple math shows that PennantPark stock is yielding a whopping 7.2%.
How can the company provide such an impressive yield?
Well, PennantPark belongs to a group called business development companies (BDCs). They're essentially tax pass-throughs: as long as a BDC returns at least 90% of its profits to investors through dividends, it pays little to no income tax at the corporate level.
Because of this distribution requirement, BDCs like PennantPark Investment Corp. often offer oversized dividend yields.
PennantPark provides financing solutions to middle-market companies in the U.S. The BDC makes both debt and equity investments, but it has a strong focus on secured lending.
As of March 31, PennantPark's portfolio totaled $1.2 billion, which consisted of $443.5 million of first-lien secured debt, $194.6 million of second-lien secured debt, $118.2 million of subordinated debt, and $419.0 million of preferred and common equity. So more than half of the portfolio was invested in secured debt. (Source: "PennantPark Investment Corporation Announces Financial Results for the Quarter Ended March 31, 2021," PennantPark Investment Corp., May 5, 2021.)
The portfolio is well diversified, too; it has investments in 83 companies with an average investment size of $14.2 million. As for industry diversification, PennantPark's top six industry exposures at the end of March were health care, education and childcare (22.9%); energy and utilities (7.3%), consumer products (6.4%); environmental services (6.4%); distribution (5.4%), and media (5.2%). No other industry accounted for more than five percent of the portfolio's fair value.
The middle-market lending business is quite lucrative. In the case of PennantPark, the yield at cost on its debt portfolio was 9.3%. So by earning oversized interest income, the company can dish out oversized dividend checks.
That said, there are risks associated with the lending business. For instance, when the COVID-19 pandemic hit the U.S. economy last year, plenty of BDCs cut back their payouts, including PennantPark. PNNT stock's quarterly dividend rate was reduced from $0.18 to $0.12 per share in the summer of 2020. (Source: "Dividends and Distributions," PennantPark Investment Corp., last accessed July 23, 2021.)
The good news is, with the recovery of the economy, borrowers are able to make payments again. PennantPark said that, as of March 31, the company didn't have any portfolio company on non-accrual status.
Moreover, the BDC has been able to afford its payout level. In the second quarter of its fiscal year 2021, which ended March 31, PennantPark generated net investment income of $0.13 per share, which exceeded its quarterly distribution of $0.12 per share.
In the first half of PennantPark's fiscal 2021, its net investment income totaled $0.25 per share while the company declared total distributions of $0.24 per share for PNNT stock. So the payout was covered, too.
Bottom Line on PennantPark Investment Corp.
As a risk-averse income investor, I'd like to see stronger dividend coverage from PennantPark stock so there will be a wider margin of safety. But keep in mind that BDCs like PennantPark Investment Corp. have to follow distribution requirements, so their payout ratios are typically higher than other types of companies.
Factoring in a juicy 7.2% yield, income investors might want to add this under-the-radar stock to their watch list.