PennantPark Investment Corp.: 11.9% Yielder With a 30% Discount?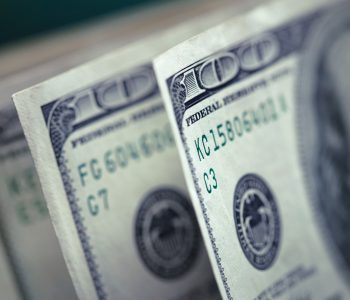 This High-Yield Stock Could Be Special
There are two things that really frustrate income investors these days: high valuation and low dividend yield.
High valuation means it's hard to buy stocks at a discount. These days, you'd be lucky to find a solid stock not trading at a premium. Historically, the S&P 500 index had an average price-to-earnings (P/E) ratio of 15.8 times. Today, the P/E ratio of the benchmark index is 23.3 times. (Source: "S&P 500 PE Ratio," Multpl.com, last accessed November 27, 2019.)
Low dividend yield, on the other hand, means it's hard to generate a decent return from an income portfolio. Again, the numbers look pretty disappointing from a historical standpoint: the average dividend yield of S&P 500 companies is just 1.8% at the moment, substantially lower than the index's historical average dividend yield of 4.3%. (Source: "S&P 500 Dividend Yield," Multpl.com, last accessed November 26, 2019.)
And that's why today I want to talk to you about PennantPark Investment Corp. (NASDAQ:PNNT).
If you look up the ticker PNNT in Yahoo! Finance or Google Finance, you'll instantly see what makes the company special: PennantPark is offering an annual dividend yield of about 11.9%!
So if an investor purchases PennantPark stock right now, they would be earning a dividend yield that's more than six times as high as that of the benchmark's average.
And there's more. Remember when I said that valuations are bloated in today's stock market? Well, on that front, PNNT stock could turn out to be an exception, too.
You see, PennantPark is an investment company that's structured as a business development company (BDC).
Like most BDCs, PNNT reports its net asset value at regular intervals. According to the company's most recent earnings report, the company had a net asset value of $8.68 per share on September 30. (Source: "PennantPark Investment Corporation Announces Financial Results for the Fourth Quarter and Fiscal Year Ended September 30, 2019," PennantPark Investment Corp., November 21, 2019.)
And keep in mind that, at the time of this writing, PennantPark Investment Corp's share price is $6.09. This means, if the company's fundamentals haven't changed much since the end of September, PennantPark stock would be trading at a discount of around 30% to its net asset value.
Should Investors Consider This High-Yield Bargain Stock?
Now, I know what you're probably thinking. A double-digit yield combined with a sizable discount can seem too good to be true in today's market. Can the company actually afford this level of payout?
Well, just like many of its BDC peers, PennantPark Investment Corp. is a lender to middle-market businesses. As of September 30, the company's portfolio consisted of investments in 67 companies, with an average investment size of $18.2 million. Notably, 79% of the portfolio was invested in secured debt. (Source: "PennantPark Investment Corporation," PennantPark Investment Corporation, last accessed September 30, 2019.)
PennantPark's portfolio has a highly diversified industry mix, with the top exposures being healthcare, education and childcare (16%); energy and utilities (10%); media (eight percent); consumer products (six percent); and building materials (five percent). No other individual industry accounts for more than five percent of the company's portfolio.
At the end of the third quarter, the yield at cost on PennantPark's debt investments was 9.8%. Therefore, by collecting oversized interest income from its portfolio, the BDC can pay a hefty dividend.
Looking at the financials, we see that PennantPark Investment Corp. generated core net investment income of $0.17 per share in the fourth quarter of its fiscal-year 2019, which ended September 30. The amount was one cent short of its quarterly dividend payment of $0.18 per share.
In full-year fiscal 2019, things looked a bit better as PennantPark earned $0.71 per share in core net investment income. During the year, it also declared $0.72 per share of total dividends. So the company did cover its payout, but it did not leave any room for error.
As a risk-averse income investor, I would like to see a stronger dividend coverage. But I should also point out that, even as it stands, the company does have some financial wiggle room.
In the company's latest earnings conference call, PennantPark Investment Corp.'s Chairman and Chief Executive Officer Art Penn said, "As of September 30, taxable spillover of $0.34 per share, which provides significant dividend cushion." (Source: "PennantPark Investment's (PNNT) CEO Art Penn on Q4 2019 Results – Earnings Call Transcript," Seeking Alpha, November 22, 2019.)
Bottom Line on PennantPark Investment Corp.
Like most ultra-high yielders, PNNT stock is not perfect.
But with a jaw-dropping payout and a sizable discount to net asset value, this BDC deserves a spot on income investors' watch lists.