PBF Logistics LP: A 9.4% Yield That's About to Go Even Higher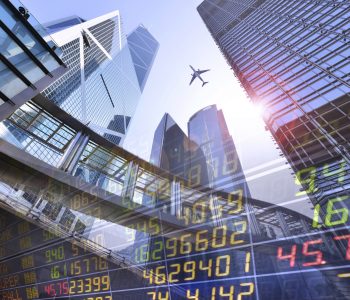 iStock.com/MJ_Prototype
A High-Yield Stock You Likely Haven't Considered
In today's market, what could be better than an annual dividend yield of 9.4%?
The answer: a 9.4% yield that keeps on increasing.
Sounds too good to be true? Well, just take a look at what's going on at PBF Logistics LP (NYSE:PBFX).
As a master limited partnership headquartered in Parsippany, New Jersey, PBF Logistics LP is not a stock that gets mentioned in financial media that often. The partnership came into existence as a spinoff from PBF Energy Inc (NYSE:PBF) in 2014. Today it owns, leases, operates, develops, and acquires crude oil and refined petroleum products pipelines, terminals, storage facilities and other logistics assets.
Still, despite not being a hot ticker, PBFX stock stands out due to the generous income stream it provides. Right now, PBF Logistics LP has a quarterly distribution rate of $0.51 per unit, which translates to an annual yield of 9.4%.
Obviously, seeing a jaw-dropping payout like this, investors must be wondering whether the yield is too good to be true.
Well, looking at the financials, we see that last year, PBF Logistics LP generated $111.6 million in distributable cash flow. Its actual cash distributions, on the other hand, totaled $105.1 million. That resulted in a distribution coverage ratio of 1.06 times, meaning the partnership generated more cash than the amount that was needed to meet its distribution obligation for the year. (Source: "PBF Logistics Announces Immediately Accretive IDR Simplification Agreement, Increases Quarterly Cash Distribution to $0.5050 per Unit and Announces Fourth Quarter 2018 Earnings Results," PBF Logistics LP, February 14, 2019.)
In the first quarter of 2019, the partnership generated $25.4 million in distributable cash flow while paying out $31.9 million in actual distributions. That translated to a less-than-stellar coverage ratio of 0.80 times. However, management did say that for full year 2019, they expect PBFX's distribution coverage ratio to be around 1.05 times. (Source: "PBF Logistics Increases Quarterly Distribution to $0.51 per Unit, Highlights $135 Million Common Unit Offering and Announces First Quarter 2019 Earnings Results," PBF Logistics LP, May 1, 2019.)
PBF Logistics LP: A Distribution Grower from an Unlikely Industry
At this point, I would like to point out that PBF Logistics LP completed its initial public offering (IPO) in May 2014, which in hindsight was probably not the best time to enter the market. This is because oil prices crashed in the summer of 2014 and hae yet to make a full recovery. During the downturn, many companies in the oil industry were struggling, and dividend cuts were not uncommon.
And that's where PBF Logistics LP stands out. When the partnership was formed, it had a minimum quarterly distribution rate of $0.30 per unit. After the partnership's IPO, it first paid a pro-rated distribution of $0.16 per unit (corresponding to that minimum quarterly distribution rate) in August 2014, and then its first full-quarter distribution of $0.30 per unit in November of the same year. After that, management has raised PBFX stock's cash distribution every single quarter. (Source: "PBF Logistics LP Dividend Date & History," Nasdaq.com, last accessed July 17, 2019.)
That's right: despite what has been going on in the oil industry, PBF Logistics stock's payout to investors has only been going up.
One of the main reasons why the partnership managed to achieve this track record is the fee-based nature of its business. PBF Logistics LP's operations are focused on the movement and storage of crude oil, feedstock, and refined petroleum products. According to the latest investor presentation, the partnership conducts its business through long-term, take-or-pay agreements with a weighted average base contract life of eight years. That helped it generate predictable cash flows in spite of commodity price volatility. (Source: "Investor Presentation May 2019," PBF Logistics LP, last accessed July 17, 2019.)
More Distribution Hikes on the Way?
The best part is, PBF Logistics LP plans to continue that track record.
"We do intend to continue growing at $0.005 per quarter," said President and Director Matthew Lucey, with Senior Vice President and Chief Financial Officer Erik Young adding that the company intends to maintain a, "long-term outlook for targeted coverage of 1.15 times."  (Source: "PBF Logistics LP (PBFX) Q1 2019 Results – Earnings Call Transcript," Seeking Alpha, May 1, 2019.)
In other words, investors who lock in PBFX stock's 9.4% yield today will likely collect even higher yield on cost in the quarters ahead.