Paychex, Inc.: Strong Earnings Could Translate to More Dividend Hikes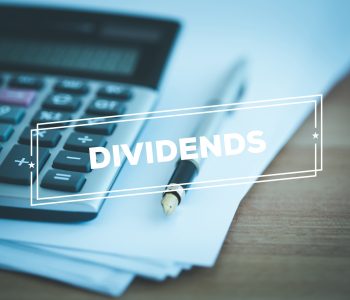 iStock.com/relif
This Dividend Stock Deserves a Look
It's early October, so the earnings season is yet to be in full swing. However, since companies follow different fiscal years, some of them report earlier than others.
One company that recently released its financial results was Paychex, Inc. (NASDAQ:PAYX), a provider of human capital management (HCM) solutions. Headquartered in Rochester, New York, Paychex offers a wide range of HCM services, including human resources, payroll, benefits, and insurance.
While PAYX is not really a trending ticker in the financial media, the company is deeply entrenched in the HCM business. As of May 31, Paychex served around 670,000 payroll clients at more than 100 locations in the U.S. and Europe. In the American private sector, the company pays one out of every 12 workers. (Source: "Paychex, Inc. Reports First Quarter Results," Paychex, Inc., October 2, 2019.)
Paychex follows a fiscal year that ends at the end of May. Therefore, its first-quarter fiscal 2020 results—corresponding to the three months ended August 31, 2019—are already available.
In that quarter, Paychex generated $992.0 million of revenue, a 15% increase from the $862.8 million generated a year ago.
Growth was across the board. "Management Solutions," Paychex's largest segment, brought its revenue up five percent year-over-year to $724.5 million. This was driven by a broader client base as well as growth in revenue per client.
"PEO and Insurance Services," on the other hand (PEO stands for professional employer organization), delivered a whopping 56% revenue growth over the same period last year, contributing $247.0 million to the company's top line.
Another revenue source for Paychex is the interest earned on the funds held for clients. While this is a relatively small contributor to PAYX's total revenue, it represents an effortless way to make money: Paychex can simply sit on the funds and collect interest. This time, the company's interest earned on funds held for clients totaled $20.5 million.
During the quarter, the company's operating income grew nine percent year-over-year to $349.1 million. Excluding special items, Paychex, Inc.'s adjusted earnings came in at $0.71 per share, up to six percent from the $0.67 per share earned in the year-ago quarter.
Of course, you can find plenty of businesses that are more exciting than handling payroll. But here's the thing: other than delivering paychecks to millions of workers, Paychex delivers dividend checks to its shareholders.
Why Paychex, Inc. Could Be an Opportunity
Right now, the company has a quarterly dividend rate of $0.62 per share, which comes out to an annual yield of about three percent.
To put that in perspective, PAYX stock's yield is higher than the average S&P 500 company, which yields 1.9% at the moment. (Source: "S&P 500 Dividend Yield," Multpl.com, last accessed October 7, 2019.)
What's more is that, since 2011, Paychex, has increased its quarterly dividend rate every single year. (Source: "Paychex, Inc. Common Stock (PAYX) Dividend History," Nasdaq, last accessed October 4, 2019.)
The latest dividend hike came in May of this year when the company's board of directors approved a 10.7% increase to PAYX stock's quarterly dividend rate from $0.56 per share to the current $0.62. Looking back, we see that, since the beginning of 2011, the company's per-share payout has doubled.
The best part is that the company also boasts strong distribution coverage. According to its latest earnings report, Paychex generated $266.7 million in free cash flow in the first quarter of its fiscal-year 2020. Considering that the company paid $222.0 million in dividends for the quarter, it achieved a dividend coverage ratio of 1.2 times.
Note that, since Paychex earned $248.5 million in free cash flow while paying $201.4 million in dividends in the first quarter of its fiscal-year 2019, its distribution coverage ratio was also around 1.2 times in the year-ago period.
In other words, while delivering sizable dividend increases year after year, the company has maintained the ability to cover its payout. For risk-averse income investors, this is very, very good news.
Mind you, paying a dividend is not the only way for the payroll and human resources giant to return cash to investors. The company also buys back its own shares.
In the August quarter, Paychex repurchased two million shares of its own common stock, for a total of $171.9 million. This reduced the number of shares outstanding, allowing each existing investor to own a slightly larger portion of the company.
And don't think for one second that the company is done with its growth story. Thanks to solid results in the first fiscal quarter and an updated view of business trends, management is actually raising its guidance.
For Paychex's full-year fiscal 2020, they expect the company's total revenue to increase by 10% to 11%, with growth in "Management Solutions" revenue, PEO and Insurance Services revenue, and interest earned on funds held for clients. At the bottom line, PAYX's adjusted earnings per share is projected to improve by nine percent year-over-year.
Bottom Line on Paychex Stock
Add it all up and it's easy to see why Paychex stock is special. The company has a well-established market position, it generates growing financials, and it's willing to return an increasing amount of cash to shareholders.
For today's dividend growth investors, PAYX is a ticker that deserves a serious look.