PayChex, Inc. (PAYX) Increases Dividend, Announces Buyback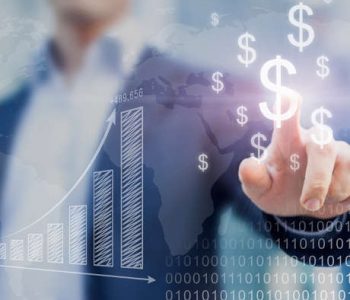 In an industry considered by most to be dull and boring, one company is producing exciting returns.
On Thursday, payroll software company Paychex, Inc. (NASDAQ:PAYX) announced a $0.04 increase in the company's quarterly dividend to $0.46 per share. The move represents a 10% increase from the previous $0.42-per-share payout. The dividend is payable on August 25 to shareholders of record on August 1, 2016. (Source: "Paychex Increases Quarterly Dividend and Authorizes $350 Million Stock Repurchase," Paychex, Inc., July 7, 2016.)
At the same time, the company also announced that its board of directors has authorized a stock buyback program of up to $350 million. The end date for the authorization is May 31, 2019.
"The dividend increase and stock repurchase authorization supports the company's history of providing exceptional shareholder value while continuing to make strategic investments in the long-term growth of Paychex," said Paychex President and CEO Martin Mucci. (Source: Ibid.)
The move is just the latest sign of strength for Paychex. Last week, the company reported fourth-quarter numbers broadly in line with consensus estimates. Revenue grew nine percent year-over-year to $754 million, beating the Street's expectations. Analysts were impressed by the results from both Paychex's payroll and human resource service businesses. (Source: "Paychex, Inc. Reports Fourth Quarter and Fiscal 2016 Results," Paychex, Inc., June 30, 2016.)
That momentum is likely to continue. On Friday, Argus analyst John Eade raised his target price on PAYX stock, highlighting the attractive "economics of outsourcing payroll and HR services." He believes the company will also benefit from the Affordable Care Act, which will require new solutions to help businesses navigate an increasingly complex healthcare landscape. (Source: "Paychex Target Price Raised At Argus," Benzinga, July 1, 2016.)
All of this will likely mean more dividend hikes for Paychex shareholders in the years ahead.