Here's What Paychex, Inc.'s Earnings Report Means for Dividend Investors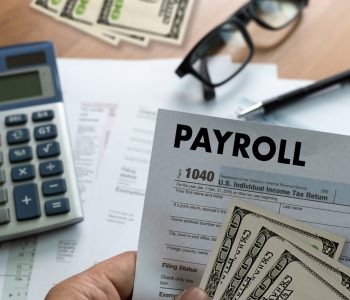 iStock.com/juststock
Paychex, Inc. Reports Revenue Beat
Most people have never heard of payroll services business Paychex, Inc. (NASDAQ:PAYX), but the company has returned a tremendous amount of value to investors through regular dividend payments. Now, following Paychex, Inc. having just reported earnings, let's see what the latest PAYX stock news could mean for dividend investors.
In the third quarter of Paychex's fiscal-year 2018, ended February 28, 2018, the company generated $866.5 million in revenue, representing a nine-percent increase year-over-year and beating Wall Street's expectation of $854.5 million. (Source: "Paychex, Inc. Reports Third Quarter Results," Paychex, Inc., March 26, 2018.)
Top-line growth translated to the bottom line. Excluding one-time items, Paychex earned an adjusted net income of $227.5 million for the quarter, up 14% from the year-ago period. That translated to adjusted diluted earnings of $0.63 per share, up 15% year-over-year and in line with analysts' estimates.
"We continued to experience solid growth in the third quarter across all major human capital management ("HCM") product lines," said company president and chief executive officer Martin Mucci. "In particular, comprehensive human resource ("HR") outsourcing solutions, retirement services, insurance services, and our time and attendance solutions have performed well."
Over the years, Paychex has established itself as a solid dividend growth stock. The company's annual per share payout has increased by more than 30% in the past three years. (Source: "Paychex, Inc. Dividend Date & History," Nasdaq, last accessed March 26, 2018.)
And that's why Monday's earnings report should be reassuring for income investors. The company's adjusted earnings of $0.63 per share was more than enough to cover its quarterly dividend payment of $0.50 per share. Moreover, for full-year fiscal 2018, management expects Paychex's adjusted earnings per share to increase 15% to 16%.
With growing profits, the company is well positioned to continue its dividend increase track record.
Trading at $61.22 apiece, PAYX stock offers an annual dividend yield of 3.3%.