Be a Part-Owner of Apartment Buildings and Earn Six Percent?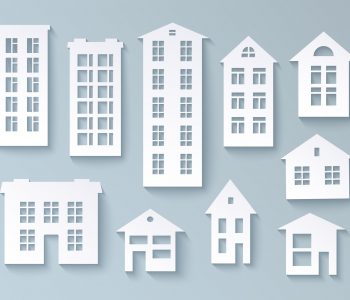 iStock.com/SMSka
Investing for Passive Income
If you follow the housing market, you've probably noticed that more and more Americans have decided to be renters instead of owners.
According to the latest study by the National Apartment Association and the National Multifamily Housing Council, more than one-third of Americans now rent their housing. Added up, there are 39 million people who live in apartment buildings across the United States. (Source: "Apartment Industry & Its Residents Contribute $3.4 Trillion to the National Economy," Business Wire, September 10, 2019.)
Whether the economy goes up or down, people always need a place to stay. As a result, owning apartment buildings can be a great way to earn a passive income.
Of course, not every investor can afford to own a whole apartment building. But here's the thing: thanks to the creation of real estate investment trusts (REIT), even a small investor can be a part-owner of dozens of large-scale properties.
For instance, BRT Apartments Corp (NYSE:BRT) is REIT with a portfolio of 40 multifamily properties totaling 11,362 units. These properties are diversified across 12 different states. (Source: "Properties," BRT Apartments Corp, last accessed September 12, 2019.)
The purpose of owning apartment buildings is to collect rent. While BRT Apartments stock investors don't get the actual rent checks, they do earn a passive income stream in the form of dividend checks.
Basically, BRT Apartments acts like a giant landlord that collects rent from its tenants and passes some of that rent to shareholders in the form of dividends.
And it just so happens that the company recently decided to increase its payout.
BRT Apartments Corp Pays Generous Dividends
On September 12, BRT Apartments announced that its board of directors approved a quarterly cash dividend of $0.22 per share. This represented a 10% increase from the company's previous quarterly payment of $0.20 per share. The new dividend will be paid on October 10 to shareholders of record as of September 25. (Source: "BRT Apartments Corp. Raises Quarterly Dividend 10%," BRT Apartments Corp, September 12, 2019.)
With BRT stock trading at $14.60 per share, investors can earn an annual dividend yield of six percent.
Like I said, this payout is backed by the rental income that the REIT collects from the tenants who live in its sizable portfolio of apartment buildings.
In the second quarter of 2019, BRT Apartments generated $32.9 million in rental revenue, marking a 9.95% increase year-over-year. Adjusted funds from operations, a critical measure of a REIT's performance, came in at $3.9 million, or $0.24 per diluted share. (Source: "BRT Apartments Corp. Reports Second Quarter Results for 2019," BRT Apartments Corp., August 7, 2019.)
Considering that BRT Apartments stock paid a cash dividend of $0.20 per share for the quarter, its adjusted funds from operations provided more than enough coverage for that payout.
The business has been going quite well at this real estate company. In the second quarter of 2019, BRT Apartments Corp's average total occupancy at stabilized properties was 94.1%, up from the 93.7% achieved in the year-ago period.
Other than improving occupancy, the company also managed to collect more rent from each unit. In the reporting quarter, the average rental rate per occupied unit at BRT's stabilized properties was around $1,025 per month, compared to $964.00 per month in the same quarter last year. This helped bring the company's same-store net operating income up 5.8% year-over-year to $13.7 million for the quarter.
Bottom Line on BRT Apartments Corp
If you've ever been a residential landlord yourself, you'd know there's more to the job than just sitting back and enjoying the rent checks rolling in. Fixing leaky faucets or chasing late payments is never a fun experience.
And that's why REITs like BRT Apartments Corp can be of great help. By being a common shareholder of BRT stock, an investor can actually sit back and expect the dividend payments to arrive. It takes away the hassles associated with being a landlord.
Add in the generous six percent yield and BRT Apartments stock looks like a solid opportunity for investors who want to earn passive income.