This Overlooked Dividend-Paying Gem Now Yields 10.2%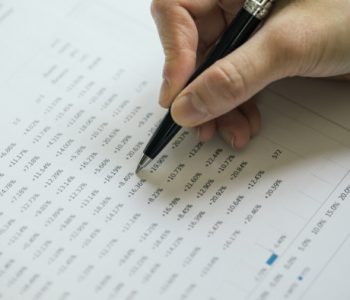 iStock.com/Nuthawut Somsuk
A High-Yield Stock Most People Have Never Heard of
Despite the recent correction in the U.S. equity market, stock valuations are still near the higher end of their historical averages. And that has made it difficult for investors to find high-yield stocks.
As a result, yield seekers often have to check out the out-of-favor sections of the stock market. While most of the beaten-down stocks tumbled for a good reason, you might be able to find a hidden dividend-paying gem there every once in a while.
TCG BDC Inc (NASDAQ:CGBD) stock could be one of them.
TCG BDC Inc
Even if you have been following the markets for a while, chances are that TCG DBC Inc still won't sound like a familiar name. As a specialty finance company focused on providing financing solutions to middle-market businesses, TCG BDC does not serve consumers like you and me. As a result, most people have never heard of it.
However, just by seeing its name, seasoned income investors would know that the company could offer some hefty payouts.
You see, the company has the term "BDC" in its name, and that's because it is a business development company. BDCs are regulated under the Investment Company Act of 1940. They must pay out most of their profits to shareholders in the form of dividends. In return, BDCs pay little to no income tax at the corporate level.
Thanks to this pass-through structure, BDCs have become some of the highest-yielding names in today's market.
CGBD stock is no exception. With a quarterly dividend rate of $0.37 per share, the company offers a handsome annual yield of 10.2%.
Still, one of the reasons behind this ultra-high yield is a drop in the company's share price. Over the past 12 months, CGBD stock plunged more than 20%.
As I have mentioned plenty of times in this column, investors should approach ultra-high yielders with caution, especially if the one in question also happens to be a beaten-down stock. So, before taking out your wallet, let's take a closer look at the company's business and see if it can actually afford its generous dividend policy.
Is the Dividend Secure?
TCG BDC invests in middle-market businesses, which tend to generate annual earnings before interest, tax, depreciation, and amortization of $10.0 million to $100.0 million.
And while the company makes both debt and equity investments, its primary focus is senior secured lending. As of September 30, first- and second-lien debt accounted for approximately 88% of the BDC's total investment portfolio by fair value. (Source: "Quarterly Earnings Presentation: Quarter Ended September 30, 2018," TCG BDC Inc, last accessed December 10, 2018.)
The portfolio features diversification as well. At the end of the third quarter, TCG BDC had 116 investments in 94 companies from 27 different industries.
By earning a predictable stream of interest income from its lending portfolio, the company can pay recurring dividends.
Like most BDCs, the key performance metric to check for CGBD stock when it comes to dividend safety is net investment income. By comparing this figure to its dividends, investors can see whether the company made enough money to cover its payout.
In the third quarter of 2018, TCG BDC generated net investment income of $0.41 per share. This easily covered the $0.37 per share dividend it declared in the quarter. (Source: "TCG BDC, Inc. Announces Third Quarter 2018 Financial Results and Declares Fourth Quarter 2018 Dividend of $0.37 Per Share," TCG BDC Inc, November 6, 2018.)
In the first nine months of this year, CGBD's net investment income totaled $1.26 per share. Since the company declared total dividends of $1.11 per share during this period, its payout was safe.
As a matter of fact, since TCG BDC's initial public offering in June of last year, the company's net investment income has exceeded its regular dividend in every reporting period.
Another thing to note is that, by the end of September, approximately 99.2% of the TCG BDC Inc's debt investments bore interest at a floating rate. This means if interest rates increase—a likely scenario for 2019—the company will likely generate higher interest income.
TCG BDC Inc: Providing More Than Regular Dividends
Mind you, regular dividends are not the only cash payments that CGBD stock investors have collected. Because the company's ability to out-earn its regular dividend, it may also dish out special dividends from time to time.
Last December, TCG BDC Inc's board of directors declared a special dividend of $0.12 per share. That dividend was paid in January 2018.
In the latest earnings conference call, Chief Executive Officer Michael Hart revealed that the company had approximately $12.5 million in undistributed net investment income as of September 30, which translated to approximately $0.20 per share. (Source: "TCG BDC Inc (CGBD) CEO Michael Hart on Q3 2018 Results – Earnings Call Transcript," Seeking Alpha, November 10, 2018.)
"Accordingly, it would be our intention to declare a special dividend before yearend [sic]," he said. (Source: Ibid.)
In other words, another special dividend should be the way. Keep in mind that any special dividend would be in addition to the 10.2% yield that the company is currently offering.
The Bottom Line on CGBD Stock
At the end of the day, I want to point out that, thanks to not being a market darling, TCG BDC could offer some serious value.
The latest earnings report showed that the company had a net asset value of $17.66 per share. However, as I'm writing this article, CGBD stock trades at just $14.53 apiece.
Therefore, if the company's fundamentals haven't changed much since the end of the third quarter, its current share price would represent a 17.7% discount compared to net asset value.
Add it up and you'll see that TCG BDC Inc could be a serious income opportunity.