This Monthly Dividend Stock Has an Unusual Strategy… and It Works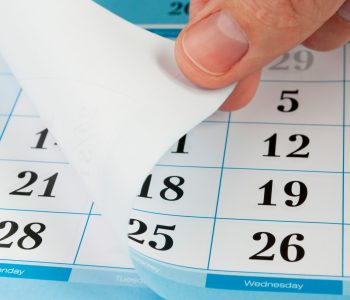 Looking for Monthly Dividends? Read This
It's no secret that, if you want to collect monthly dividends, you should take a look at a group of stocks called real estate investment trusts (REITs). These trusts are typically giant landlords. Because most tenants pay rent on a monthly basis, REITs can pass that rent to their shareholders in the form of monthly dividends.
The monthly dividend stock I'm talking about today happens to be a REIT. But it is quite different than the vast majority of its peers.
Dream Office Real Estate Investment Trust (OTCMKTS:DRETF, TSE:D.UN) is a REIT headquartered in Toronto, Ontario, Canada. The company pays monthly dividends of CA$0.08 per share, which translates to a decent annual yield of five percent. One thing to note is that, even though Dream Office REIT is listed in Canada, American investors can still find it over the counter under the ticker symbol "DRETF." However, because the dividends are paid in Canadian dollars, U.S. investors should keep exchange-rate fluctuations in mind.
Now, if you've been following the real estate sector, you'll likely have noticed that most REITs are trying to build a geographically diversified portfolio. They often boast how they have properties diversified across a number of cities, states, and even countries.
Dream Office REIT, on the other hand, made an aggressive strategic plan in 2016 to become a downtown Toronto office REIT. Today, more than 85% of the company's assets are located in that specific market. (Source: "Investor Presentation May 2020," Dream Office Real Estate Investment Trust, last accessed June 26, 2020.)
In fact, you can have a walking tour for about an hour in the core of downtown Toronto and see over 80% of Dream Office REIT's portfolio.
At this point, you are probably wondering what's so special about downtown Toronto. Well, Toronto is one of the top 10 global financial centers and home of approximately 40% of Canada's businesses headquarters. It is the second-largest innovation cluster in North America, and the solid fundamentals has led to healthy rental growth and demand in the office market. Vacancy rates have been low.
Looking at the operating metrics, we see that Dream Office REIT had an occupancy rate of 89.9% as of March 31, 2020. While the figure is down one percent from the end of 2019, it was mainly due to "45,000 square feet of net negative leasing absorption in Saskatchewan due to lease expiries and 11,000 square feet of net negative leasing absorption in Toronto due to timing between tenant expiries and future occupancy." (Source: "Dream Office REIT Reports Q1 2020 Results," Dream Office Real Estate Investment Trust, May 7, 2020.)
The weighted average lease term was 5.3 years at the end of March, which should provide the company with a predictable stream of rental income going forward.
Of course, with the outbreak of COVID-19, a lot of businesses have been struggling, and for many landlords, collecting rent hasn't been as successful as before.
The good news is that Dream Office Real Estate Investment Trust boasts having an extremely high-quality tenant base. Its top three tenants are the Government of Ontario, the Government of Canada, and State Street Trust Company. These three tenants account for 11.4%, 8.1%, and 5.3% of the company's annualized gross rental revenue, respectively, and are all investment-grade rated. In fact, half of Dream Office REIT's top tenants have credit ratings of A or higher. (Source: "Investor Presentation May 2020," Dream Office Real Estate Investment Trust, op. cit.)
The result of having high-quality tenants is that most of them don't have any problem coming up with rent payments, even in this unprecedented environment. Dream Office REIT collected approximately 95% of gross rent for April.
Earlier in June, the company provided a business update, revealing that, as of June 5, it had collected around 91% of May rents "with an additional 1% of rents for the month of May from various government agencies due to timing of automatic payment programs that we have confirmed will be received in June." (Source: "Dream Office REIT Provides Business Update," Dream Office REIT, June 8, 2020.)
Keep in mind that, on March 23, the Ontario Government ordered the mandatory closure of all non-essential workplaces. As a result, a lot businesses in Toronto stayed closed in April and May. The fact that Dream Office REIT managed to collect more than 90% of rent for these two months is truly impressive.
When it comes to dividend safety, like most REITs, DRETF reports something called funds from operations (FFO). In the first quarter of 2020, Dream Office REIT generated FFO of CA$0.39 per share. Considering that the company paid three monthly distributions totaling CA$0.25 per share for the quarter, its FFO easily covered the payout. (Source: Dream Office Real Estate Investment Trust, May 7, 2020, op. cit.)
While the COVID-19 pandemic has led to significant economic and social disruptions to many businesses in Ontario, Dream Office REIT has demonstrated the strength of its portfolio through solid rent collection figures. And as the province reopens, the situation for this REIT should only improve.
Bottom Line on Dream Office Real Estate Investment Trust
Monthly dividend stock Dream Office REIT shows that, even though it has a portfolio of properties that's not geographically diverse, it can still make it work.
While DRETF is a name worth considering, I should point out that, when it comes to building a reliable stock portfolio, diversifying across companies and industries is still recommended for risk-averse income investors.