Oracle Corporation: Here's Why ORCL Stock Is Getting Hammered Today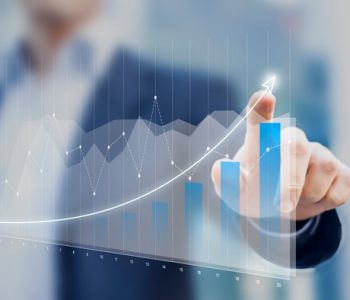 Oracle Stock Slips in After-Hours Trading
Legacy tech company Oracle Corporation (NYSE:ORCL) stock climbed a solid 12% year-to-date. But on Thursday, December 15, Oracle stock tumbled more than two percent in after-hours trading. This is likely because the company just reported its earnings.
In the second quarter of Oracle's fiscal 2017, ended November 30, the company generated $9.0 billion of total revenue, which is flat year-over-year in U.S. dollars and up one percent in constant currency. The number missed Wall Street's expectation of $9.1 billion of revenue. Adjusted earnings came in at $0.61 per share, beating analysts' estimates of $0.60 per share. (Source: "Q2 SaaS And PaaS Cloud Revenues Up 81%, And Up 89% In Non-GAAP Constant Currency," Oracle Corporation, December 15, 2016.)
Oracle said that its short-term deferred revenues were $7.4 billion, which would be up eight percent year-over-year in constant currency. Operating cash flow for the trailing 12 months was $14.2 billion, up nine percent from the prior year.
The highlight in this earnings report was Oracle's cloud segment. For the quarter, the company's cloud software as a service (SaaS) and platform as a service (PaaS) revenues surged 81% year-over-year to $878.0 million. Infrastructure as a service (IaaS) revenue rose six percent year-over-year to $175.0 million.
Thanks to such impressive growth from cloud SaaS and PaaS, Oracle's total cloud revenue for the quarter surpassed the $1.0 billion mark to $1.1 billion, which represents a 62% increase year-over-year.
"Oracle has now passed salesforce.com and become number one in SaaS cloud applications sales to customers with over 1,000 employees according to the latest IDC report," said Oracle co-CEO Mark Hurd in a statement on Thursday. "In other words, this year we are selling more enterprise SaaS than any cloud services provider in the world. We expect to book over $2 billion in new annually recurring cloud business this year alone. And, with the acquisition of NetSuite, we plan on being the #1 cloud applications service provider for companies with less than 1,000 employees as well," he continued. (Source: Ibid.)
The company also announced that its board of directors has declared a quarterly cash dividend of $0.15 per share. At today's price, Oracle stock has an annual dividend yield of 1.5%.